THE 12 BEST CITIES IN NORTH AMERICA TO EXPLORE ON A LAYOVER
Layovers. They're bound to happen. So you might as well make the most of them. That's easier said than done, though, depending on which airport you're at.
Layovers can last just a few stressful minutes or drag on for hours, but one thing's for certain: some layovers suck a lot less than others. In fact, if you find yourself in one of these North American cities, you may just discover that layovers can, well, kick ass. You know, these are the types of layover where you get out of the airport and explore the city in which you're stranded, er, visiting for a very short period of time.
So get out your walking shoes, head to the nearest public transit point, and explore these 12 North American cities where you will actually enjoy a layover.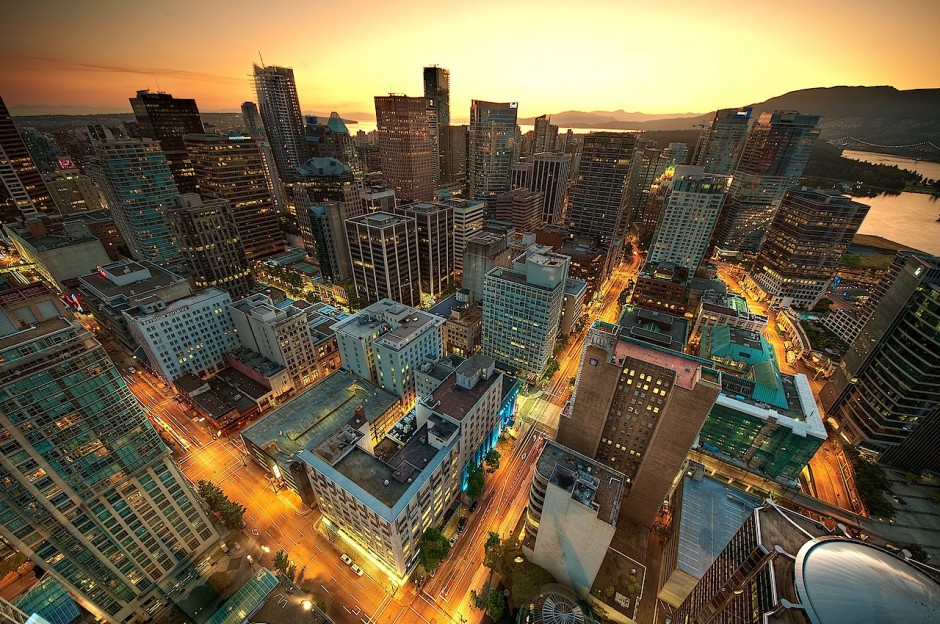 1 Vancouver, BC
Via: The Canada Line
Estimated time to downtown: 25-30 min
If New York City and Seattle were to have a love child, it would be Vancouver. Head straight to the beautiful, tree-lined boardwalk to watch seaplanes take off and land—during busy times they'll come in and take off every half hour or so. Along the boardwalk are several dining options with a selection of fresh seafood. A quick walk to the other side of the water will take you to Stanley Park, which hosts concerts and a plethora of activities. Stop by Prospect Pointe Cafe in the park for lunch and to absorb the gorgeous scenery. Don't wander off too far or you'll get lost in the vastness of the park and miss your next flight.
Photo: Magnus Larsson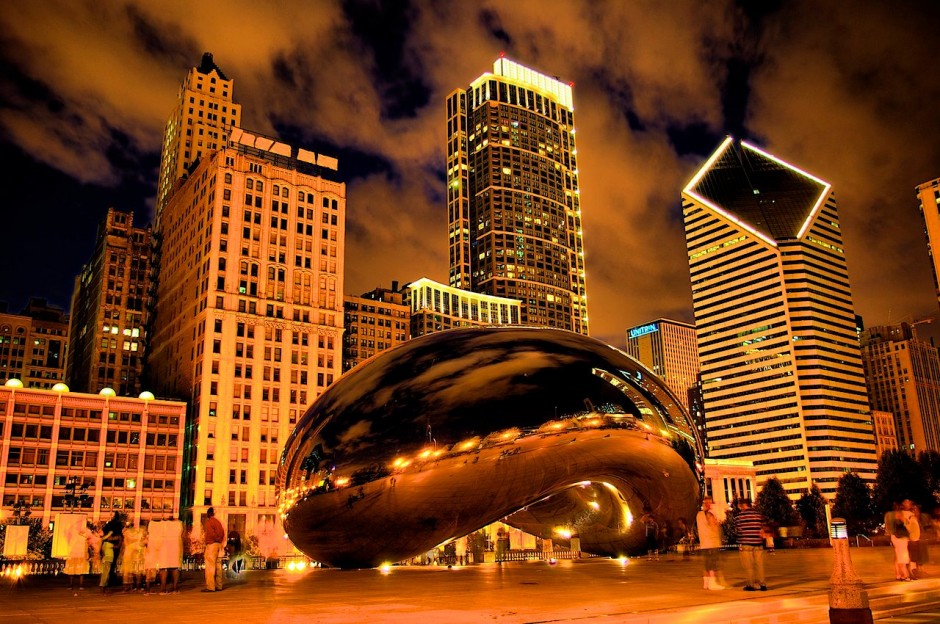 2 Chicago, Illinois (via ORD or MDW)
Via: CTA Blue Line (ORD); CTA Orange Line (MDW)
Estimated time to downtown: 40-45 min (ORD); 20-25 min (MDW)
Regardless of whether you arrive in the Windy City via O'Hare or Midway, the CTA will get you to any downtown spot you want to go. Get off on either Washington (blue) or Randolph/Wabash (orange) and head to Giordano's for some authentic Chicago deep-dish pizza. It'll take 30-40 minutes for the pizza to arrive, so sit back and enjoy a beer or two. Go with a Goose Island brew for the (disputable) local flavor. A daytrip to Chicago wouldn't be complete without taking a selfie next to "The Bean" (technically named Cloud Gate). Located in Millennium Park, the area has much to offer, including the famous Art Institute of Chicago.
Photo: Sergey Gabdurakhmanov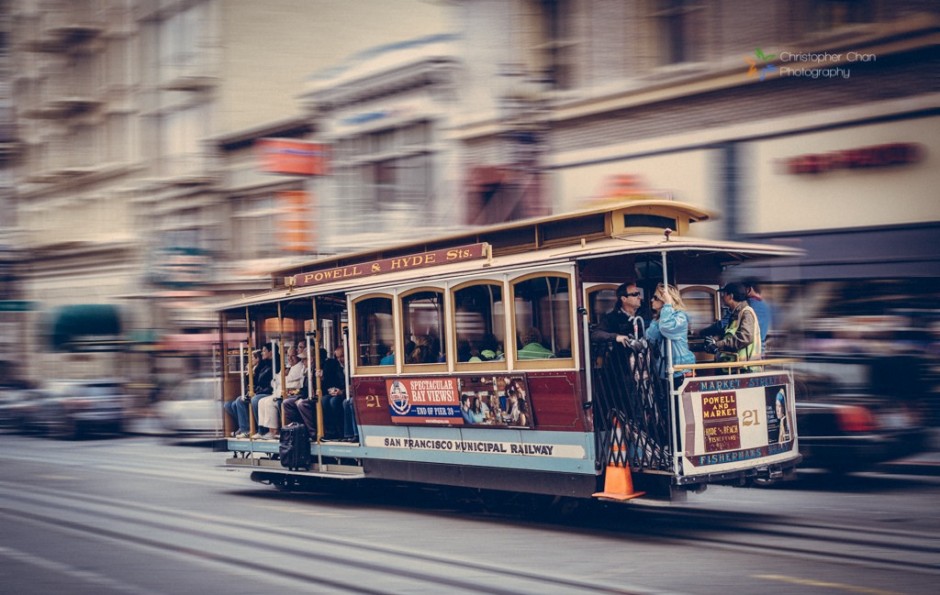 3 San Francisco, California
Via: BART (many stops in downtown; Embarcadero most popular)
Estimated time to downtown: 25-30 min
Take BART from the airport to last the San Francisco stop, The Embarcadero. Depending on the day and time of your visit, you'll be able to enjoy an open air market and possibly a large farmers' market just outside the pier terminal building. From the backside of the ferry building you'll get a nice view of the Bay Bridge and AT&T Park, home of the San Francisco Giants.
From there, take a walk along the Embarcadero for a collection of views and activities that'll lead you to Fisherman's Wharf, the classic tourist trap with plenty of redeeming qualities such as sea lions off Pier 39. Learn the processes of bread making and chocolate making at San Francisco's famous Boudin and Ghirardelli, respectively. Take a ride on a cable car for an old-school San Francisco experience. Get off at Lombard Street to see one of America's steepest and most-crooked streets, with beautiful flower gardens and mansions at the switchbacks. Hop back on the cable car and get close to the North Beach neighborhood for a less-frequented adventure. North Beach is famous for being the setting for much of the writing done by the "beatniks" of the 1950s. On the corner of Broadway and Columbus, you'll find The Beat Museum, dedicated to the Beat Generation and, specifically, to the Beat writers Jack Kerouac, Allen Ginsberg, Charles Bukowski, William S. Burroughs, and Neal Cassady. Another option, just as worthy, is to spend the time at Golden Gate Bridge and Golden Gate Park. You'll have to take another bus from the BART to get there, but the bridge, one of the Wonders of the Modern World, is iconic San Francisco and would be a shame to miss.
Photo: Christopher Chan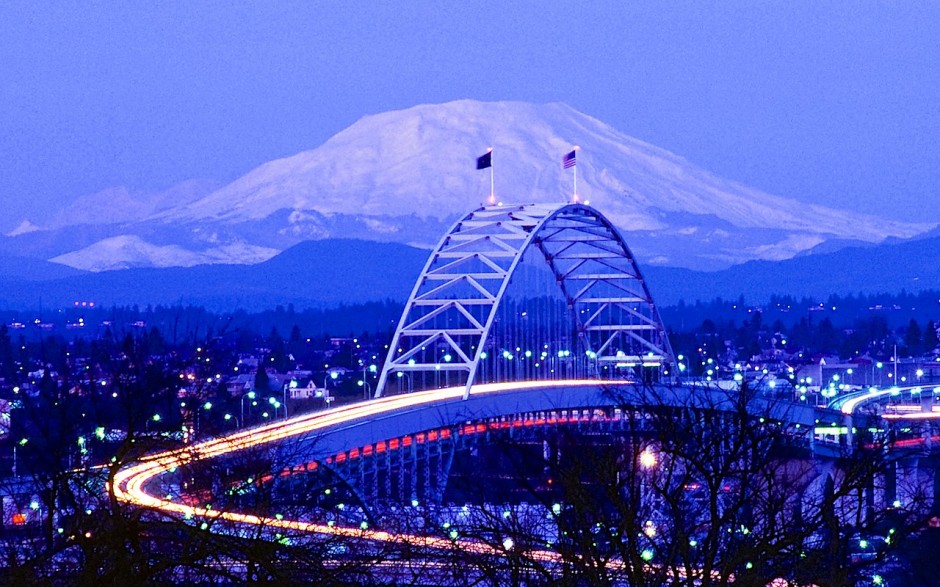 4 Portland, Oregon
Via: TriMet MAX Red Line
Estimated time to downtown: 30-35 min
Everything in Portland, Oregon seems to have a cult following: Voodoo Doughnut, Powell's Books, Chuck Palahniuk, food trucks, and Portlandia. Start the day off right with a hearty bacon-topped maple bar at Voodoo Doughnut, or perhaps you're more of a cereal person and would prefer one of their cereal-topped doughnuts, such as the Captain my Captain. They even have doughnuts for vegans! Next, head up to mammoth bookstore, Powell's City of Books. The store occupies an entire block and four stories. Retrieve a map upon entering or you may get lost. Local author Chuck Palahniuk, famously known for the award-winning novel Fight Club, is featured in the store. Once you have worked up an appetite from navigating the IKEA of bookstores, hit up the food trucks that collectively gather in groups called pods. Over 500 food trucks may occupy the city at any given time. The largest concentration of food carts in America can be found at SW 9th and Alder with 60 or more food carts. The city is also home to 56 breweries, according to the Oregon Brewers Guild, the most of any US city. Finally, be sure to stroll through Forest Park, Washington Park (most popular amongst tourists, with spectacular views of the city), or Waterfront Park.
Photo: Keith Skelton
5 Seattle, Washington
Via: Link Light Rail
Estimated time to downtown: 30-35 min
It may be the cliché thing to do in Seattle, but head to Pike's Place regardless. It's a Seattle institution that locals have fought to keep. The variety of fresh fruit, vegetables, and seafood will make it time well spent. If you're off to see a loved one, you should also pick up one of a wide selection of handmade local crafts. As you wander from booth to booth, enjoy the street performers, and if they impress don't forget to tip. Starbuck enthusiasts should be sure to stop by the original Starbucks. Beer enthusiasts should not miss the Pike Brewing Pub & Brewery on the bottom level of the indoor market, which offers a flight of 10 of their tasty beers, an excellent menu, and a microbrewery museum featuring 9,000 years of beer history. Before you leave Seattle, take a walk along the waterfront for spectacular views of Elliott Bay.
Photo: Howard Ignatius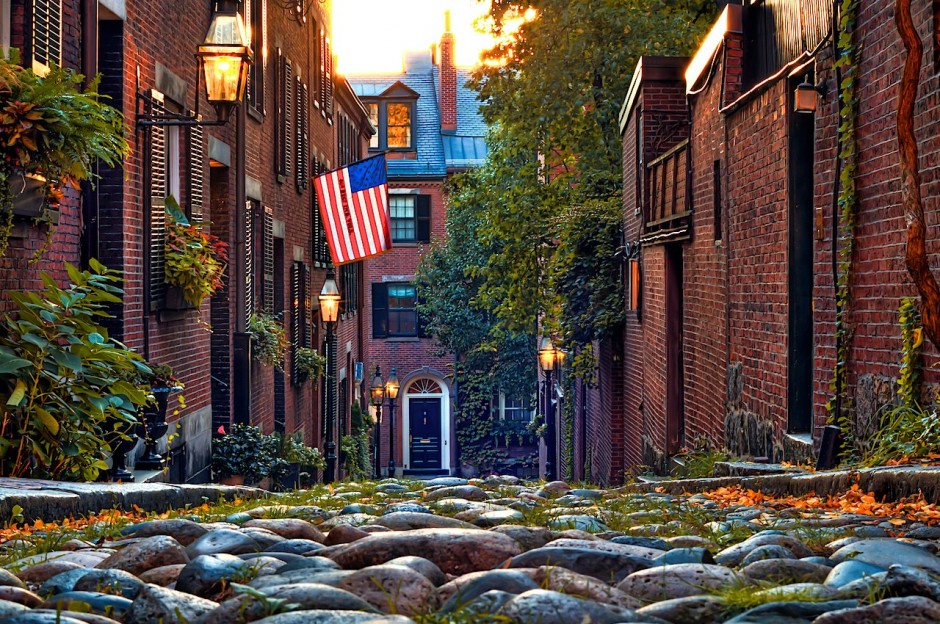 6 Boston, Massachusetts
Via: MBTA Silver Line SL1
Estimated time to downtown: 20 min
Unlike the other cities mentioned, Boston doesn't have train service. Instead, the airport has a free bus that goes directly downtown. Once downtown, The Freedom Trail is the place to start. The brick-lined trail is 2.5 miles long and passes significant historic points, including Boston Common (America's oldest public park), King's Chapel, Benjamin Franklin Statue, Old Corner Bookstore, Site of Boston Massacre, and Paul Revere House. If history is not your thing, have a beer. MBTA Silver Line drops off right in front of Harpoon Brewery. Fans of punk rock should head to McGreevy's, an Irish pub and sports bar owned by Irish punk rockers, The Dropkick Murphys. If Irish punk rock isn't your thing head to Cheers, made popular thanks to the long-running TV show. The original location, formerly the Bull & Finch Pub, is located in Beacon Hill and was the exterior setting for the show. A replica of the bar in the show is found at Faneuil Hall Marketplace.
Photo: Justin Mier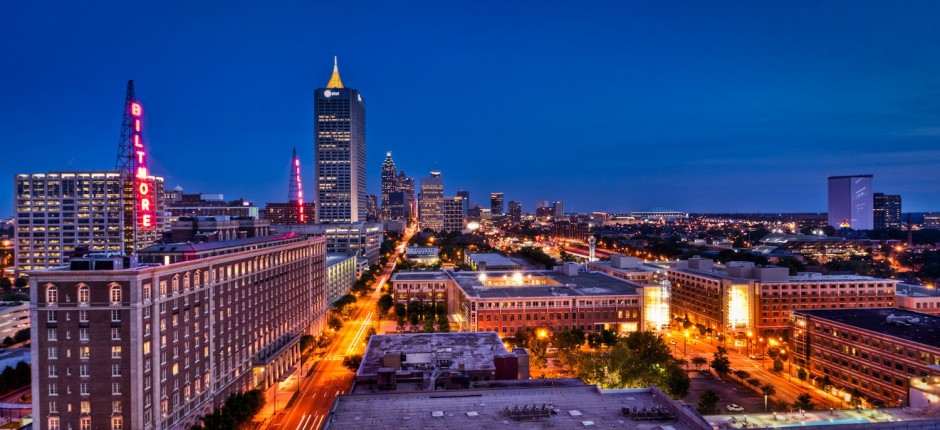 7 Atlanta, Georgia
Via: MARTA Red or Yellow line
Estimated time to downtown: 20 min
Frequent travelers are likely to spend some time at Hartsfield-Jackson Atlanta International Airport, as it is the world's busiest airport. Take the time to visit the Martin Luther King, Jr., National Historic Site, where admission is free. Tours through MLK's birth home are also free, but are given on a first-come, first-served basis. In addition to seeing where he was born, you'll also see where the great civil rights leader preached and his burial/memorial site.
Photo: Kay Gaensler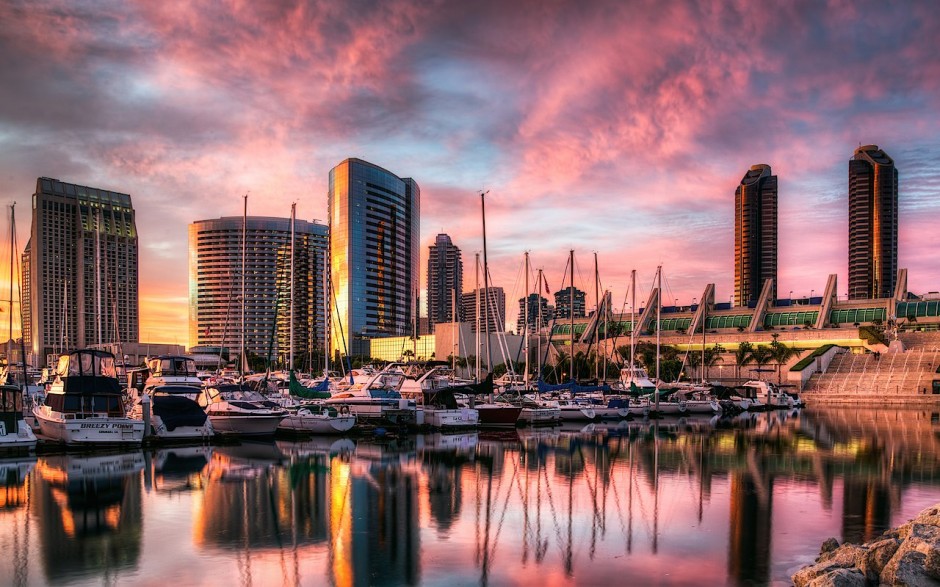 8 San Diego, California
Via: SDMTS—992 bus
Estimated time to downtown: 10 min
It would be a shame to leave out San Diego just because the airport doesn't have train service, especially when you can get downtown in 10 minutes or so by bus. Check out Mission Brewery in downtown San Diego for some good local brew, as well as the Stone Brewery tasting room next to Balboa Park. Once you get your fill of beer, Seaport Village has a quarter-mile boardwalk worth checking out—enjoy SoCal's famous sunshine before you head back to the airport. The village also has a variety of waterfront shops and eateries to enjoy.
Photo: Justin Brown
9 Philadelphia, Pennsylvania
Via: SEPTA (airport line)
Estimated time to downtown: 25 min
When waiting for your next flight in the City of Brotherly Love, go get yourself a history lesson. Start at the Independence Visitor Center to get oriented around "America's Most Historic Square Mile," which includes The Liberty Bell, The President's House, The National Constitution Center, Carpenter's Hall, Franklin Court, and Independence Hall. For those who are curious about literary history, wander the backstreets to the residence of Edgar Allan Poe, which pays homage to the writer, editor, poet, and critic. The site has limited operating hours, but visitors are always welcome to sit on the steps and channel their inner Poe. A ten-foot pillar features a raven with outstretched wings — when the sun hits it, a haunting shadow is displayed on the eastern wall of the house. Listen closely and you may hear a whispering screech of "Evermore!"
Photo: Vic15
10 Minneapolis/St. Paul, Minnesota
Via: Light Rail Transit (LRT)—north to downtown Minneapolis; south to Mall of America
Estimated time to downtown: 25 min (12 min to Mall of America)
If you love shopping, Minneapolis' Mall of America is for you—be sure to check out the Wisconsin cheese-and-beer store. After shopping, head north on the light rail to downtown. If it's winter, when temperatures often get below zero, you can still explore the city and stay warm via the seven miles of glass-enclosed skyways. With more theaters per capita than any other city other than New York City, Minneapolis is an excellent place to check out a live stage production. Parents traveling with kids should head to the Children's Theatre Company. For a unique Minneapolis experience (but it must be planned ahead), visit Escape MSP to test your wit and thinking skills. You'll be locked in a room with a team with the goal of finding a hidden asset and escaping.
Photo: Dustin Gaffke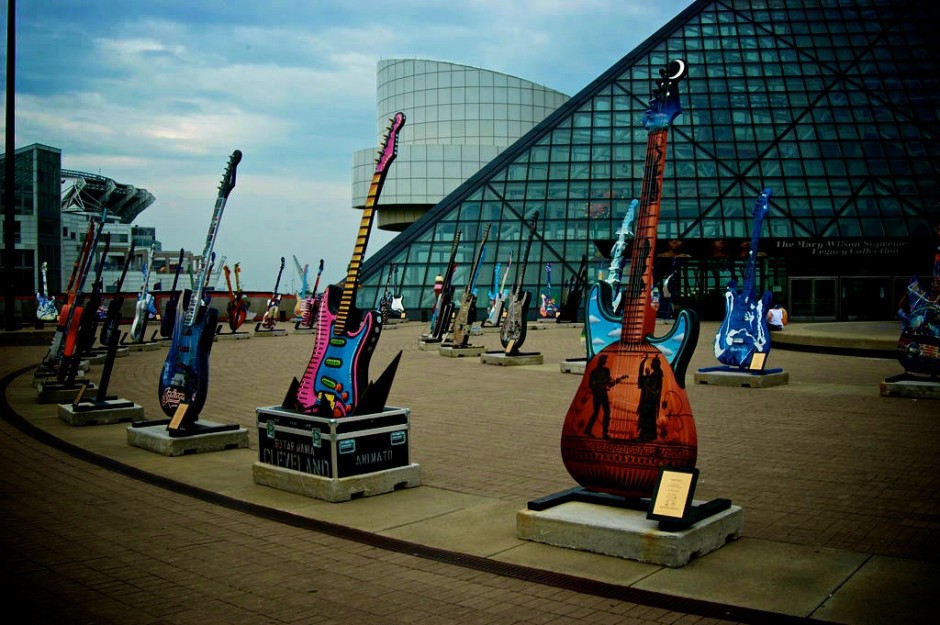 11 Cleveland, Ohio
Via: RTA ("The Rapid" red line)
Estimated time to downtown: 25 min
Cleveland rocks! A quick 25-minute ride downtown on "The Rapid" will take you to the Rock and Roll Hall of Fame. You'll get to experience seven floors and 150,000 square-feet, of rock-and-roll history. Enjoy the nostalgia of the music greats, knowing music would never be what it is today without those inductees. Then take a walk over to Great Lakes Brewing Company to try some locally crafted brews, including the Elliot Ness or their seasonals like Christmas Ale or Chillwave.
Photo: Andrew Hitchcock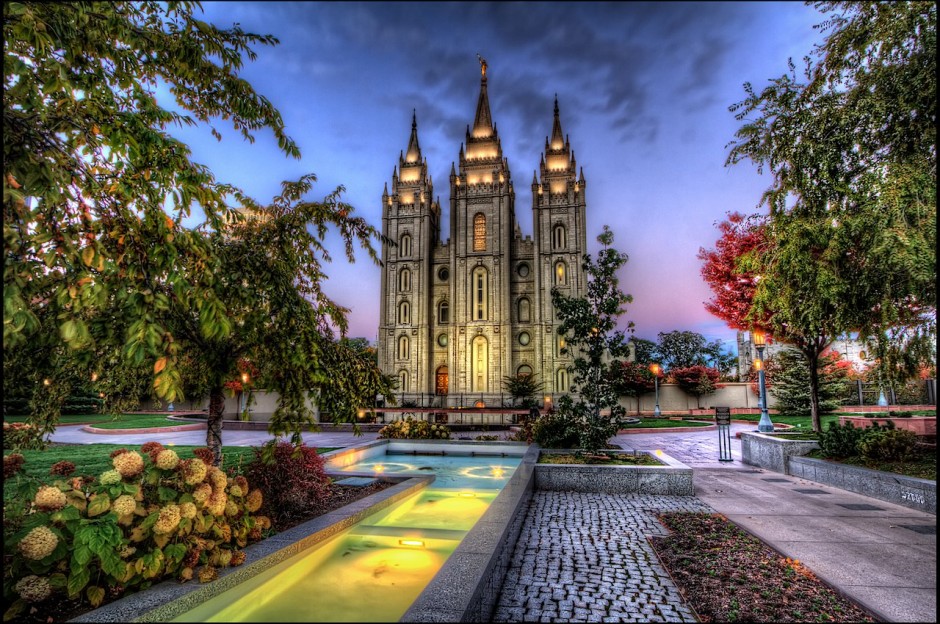 12 Salt Lake City, Utah
Via: Trax (Gallivan Plaza may be the best stop)
Estimated time to downtown: 25 min
If you plan ahead, you could land in Salt Lake City on an early winter morning, rent a car for the day, go spend half the day skiing, and head back to the airport for a late evening flight. In the summer you could hike or bike in the mountains. To check out downtown instead, take Trax green line and get off at Temple Square. (The Church of Jesus Christ of Latter-day Saints, better known as "The Mormons," offers free tours from the airport for those who have a layover of two hours or more.) Temple Square consists of 10 beautifully landscaped acres dedicated to buildings associated with the worship and organization of The Church of Jesus Christ of Latter-day Saints. The square is worth a visit regardless of your religious affiliation. Salt Lake City isn't all religion and skiing (which is a religion in its own right). Check out Squatter's Brewpub for a selection of locally crafted beer by two breweries, Squatters and Wasatch, that work together as the Utah Brewers Cooperative (you can find the brewpub in the airport as well). The beer on tap will be maxed out at 4%, per state law, so order by the bottle if you're looking for something stronger.
Photo: Pedro Szekely