33 IMAGES OF OAKLAND WE CAN'T STOP LOOKING AT
Over the last few months, Matador has published articles, photography, and video that show exactly what makes Oakland great. We've looked at the remarkable ethnic and cultural diversity of the East Bay; we've charted a week in the nightlife of the city; we've showcased the one-of-a-kind art and architecture on display; we've even mapped 30 incredible places located less than a four-hour drive from Oakland.
In the process, we've come across countless images that do a wonderful job of depicting the spirit of the city, and which have stayed in our minds for their beauty and inspiration. Here are 33 of our favorite.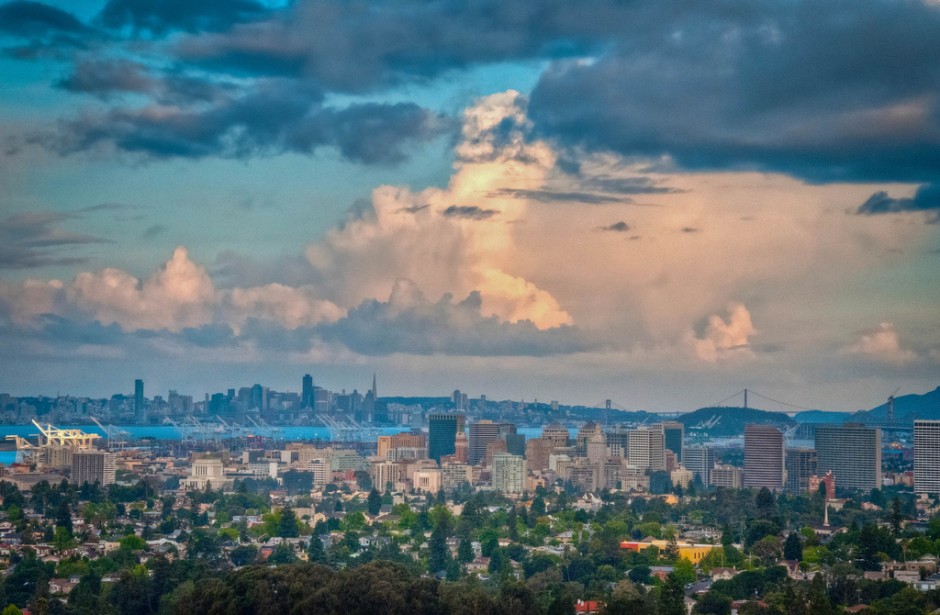 1 The Bay Area
Looking west from the Oakland Hills, you can see the entire city spilling out before you, touching the waters of San Francisco Bay, and then gaze on to the coast. This image also illustrates how cloud cover and fog typically remain on the other side of the bay.
Photo: Franklin Hunting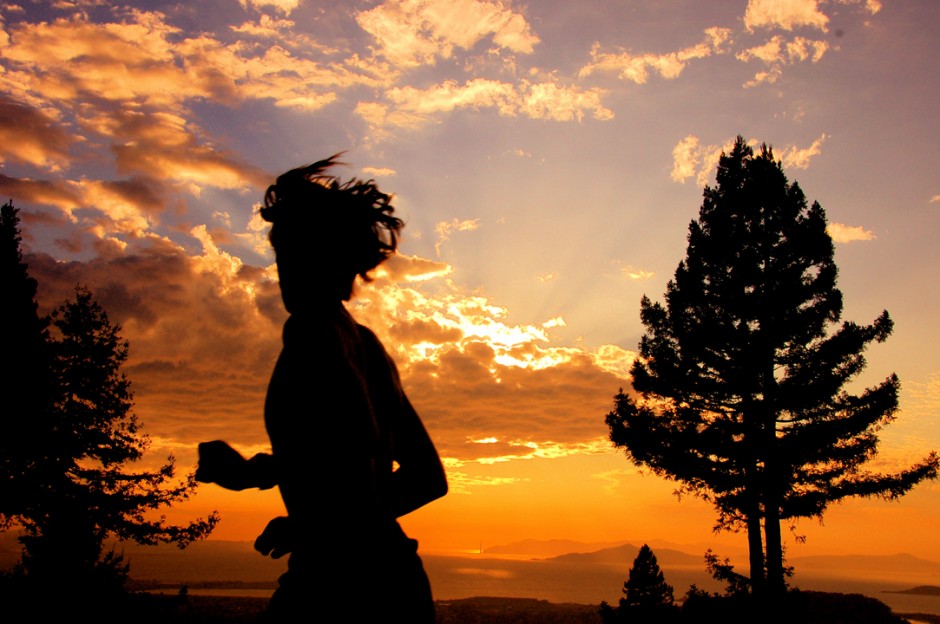 2 Sunset jogger
A different view down to the bay, captured during a sunset jog. There's so much potential to get outside and active in and around Oakland.
Photo: Brook Anderson, courtesy of Visit Oakland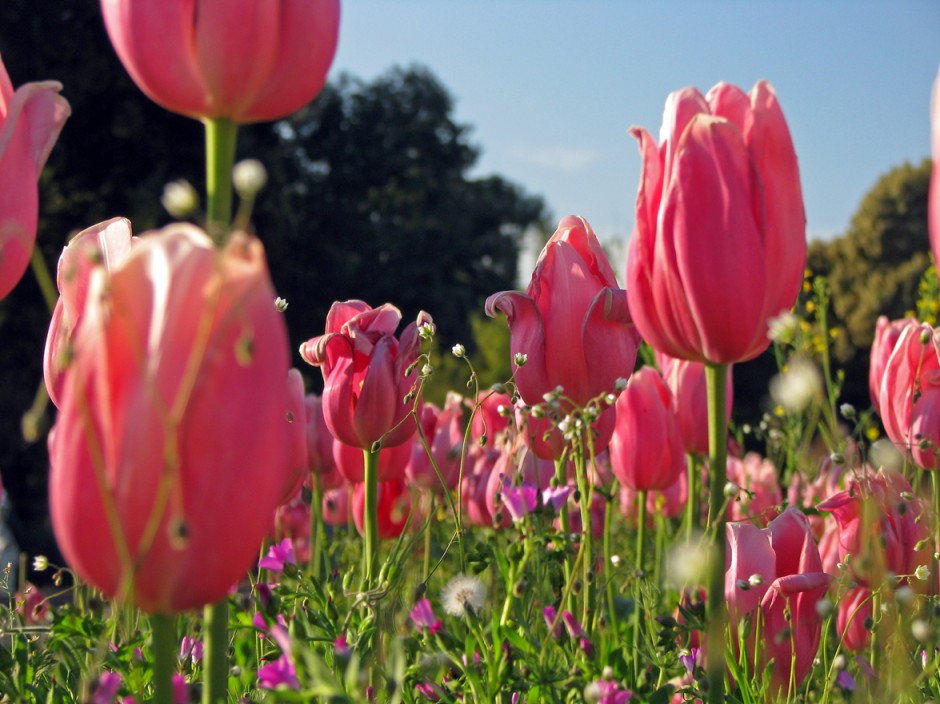 3 Tulips
Tulips are among the many varieties of flowers that grow well in Oakland's temperate climate.
Photo: Tom Holub, courtesy of Visit Oakland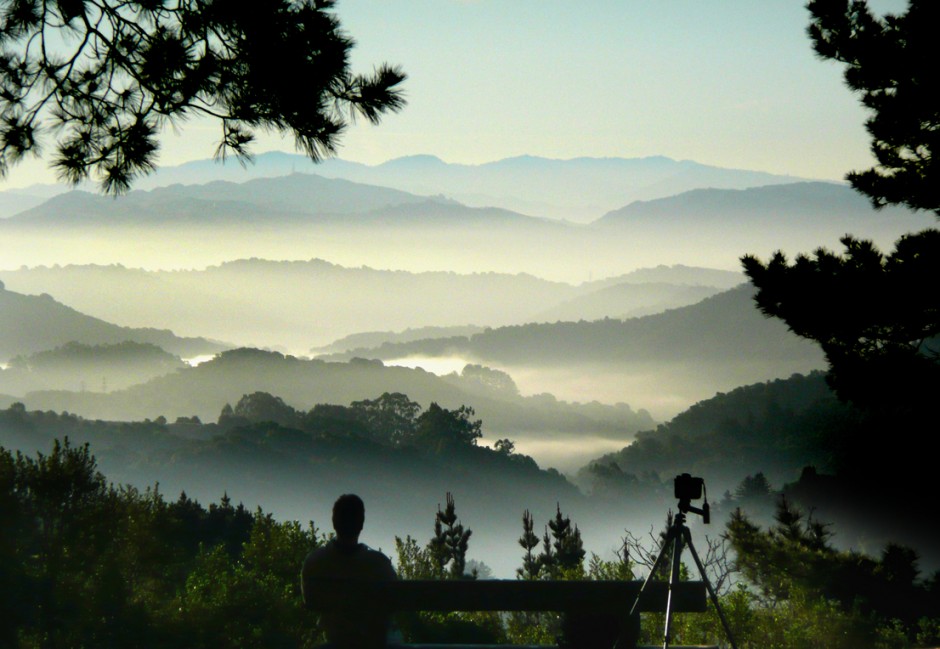 4 This is Oakland too
While Oakland is part of one of the largest metropolitan areas in the country, it also sits on the doorstep of some incredible natural areas. Head to the Oakland Hills and look east, and this is what you'll see.
Photo: Gary Pope, courtesy of Visit Oakland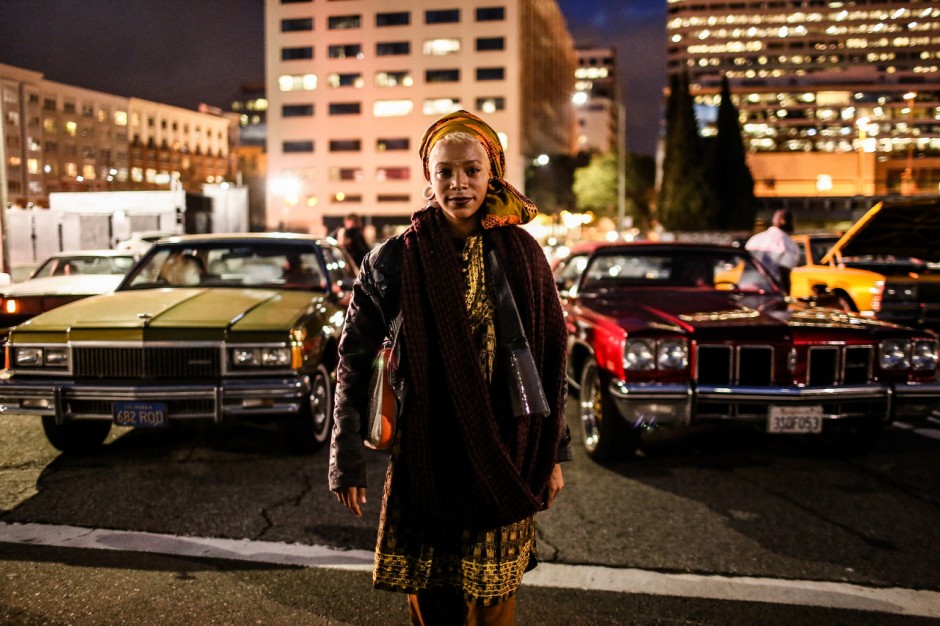 5 Oakland style
This stunning portrait was capture at Art Murmur, Oakland's monthly art walk. Find out why everyone cool and creative is moving to Oakland.
Photo: Amir Aziz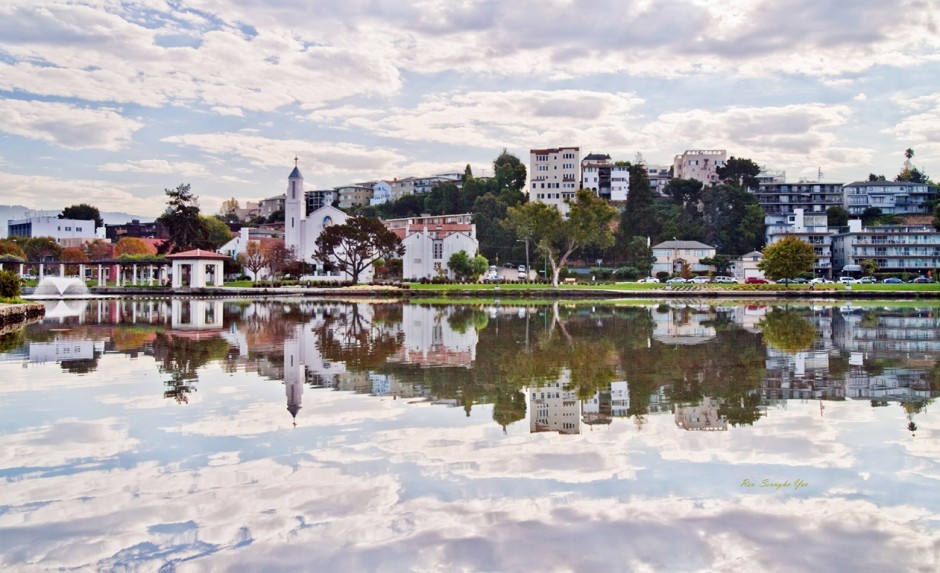 6 Lake Merritt
Technically a tidal lagoon, Lake Merritt defines the downtown landscape of Oakland, covering 150 acres in the city center and ringed with parkland, paths, and residential neighborhoods.
Photo: Yoo Seung Ho, courtesy of Visit Oakland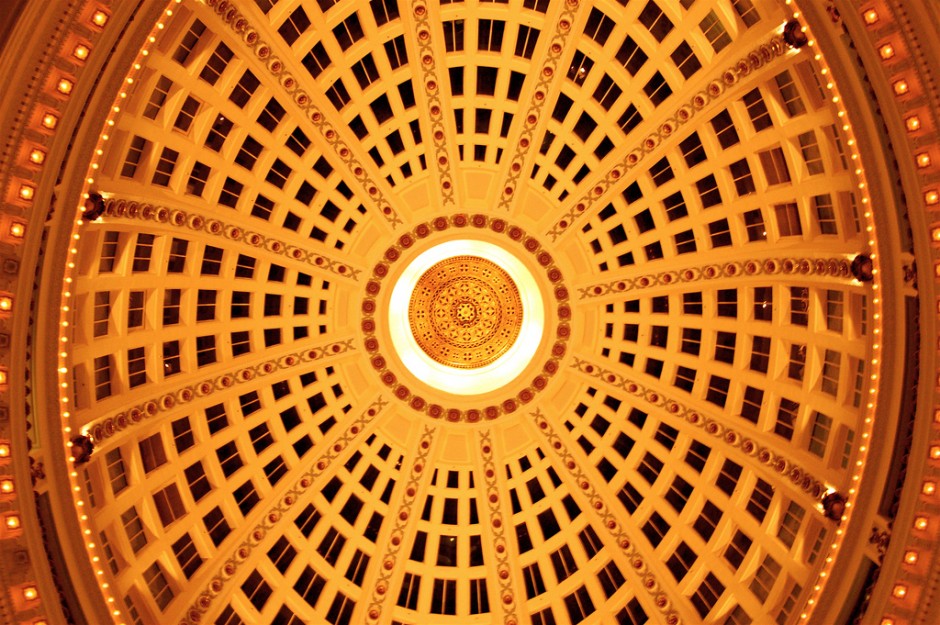 7 Oakland Rotunda
Built in 1914 to house Kahn's Department Store, the Rotunda Building is now an upscale event space and sought-after wedding venue in downtown Oakland. The centerpiece of the structure, the dome, is 120 feet high and measures 5,000 square feet.
Photo: Brooke Anderson
8 Art and Soul Festival
Performers with the troupe Bandaloop dangle and dance from the face of Oakland City Hall during the 2014 Art+Soul Festival.
Photo: Greg Linhares, Omni Source Images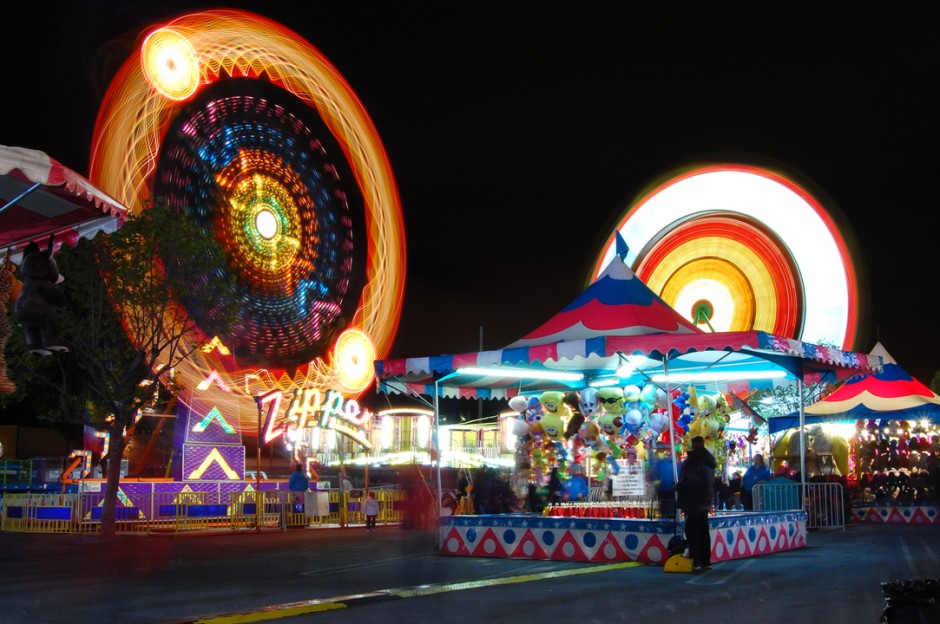 9 Street fair
The night's entertainment at one of Oakland's many street fairs.
Photo: Marlo Lao, courtesy of Visit Oakland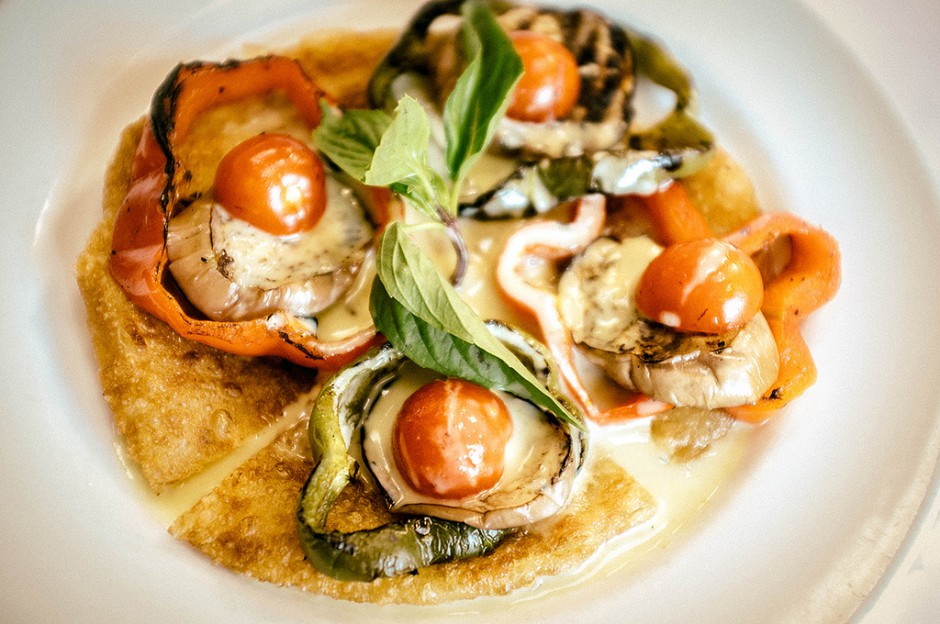 10 Thai fusion
This dish of grilled paratha with tomatoes, eggplant, bell pepper, fresh basil, and green curry was served up at Soi 4 Bangkok Eatery on College Ave.
Photo: Sonny Abesamis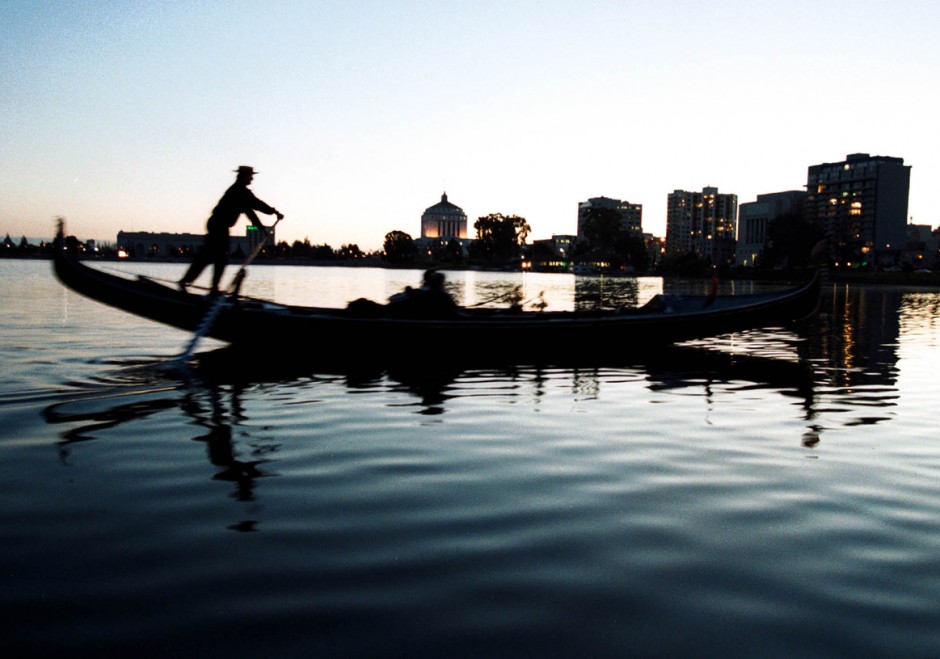 11 Lake Merritt gondolier
You'll see all manner of watercraft on Lake Merritt—sailboats, kayaks, pontoons, paddleboats, dragon boats, and even gondolas.
Photo: Ross Cameron, courtesy of Visit Oakland
12 Hiking in Oakland's backyard
A sea of gold and green provides a perfect escape from the city in the Oakland Hills.
Photo: Jerry Ting, courtesy of Visit Oakland
13 Nighttime reflections
At night, the still water of Lake Merritt casts reflections of the Lakeside Dr / Harrison St skyline, including the Cathedral of Christ the Light (visible at right).
Photo: Natausha Greenblott, courtesy of Visit Oakland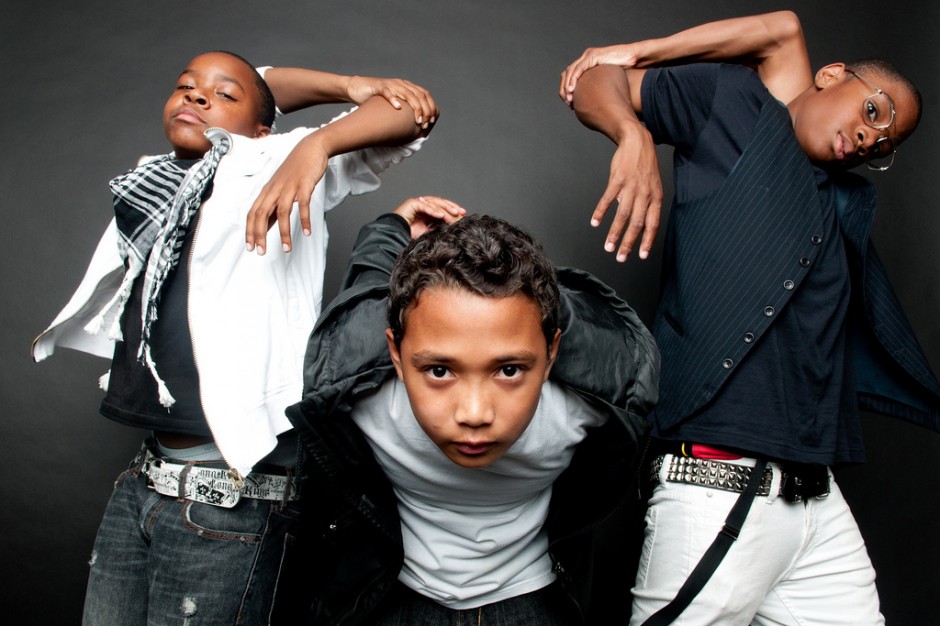 14 New Style Motherlode
At dance studio New Style Motherlode, you can sign up for dance and fitness classes for the whole family.
Photo: alan kimara dixon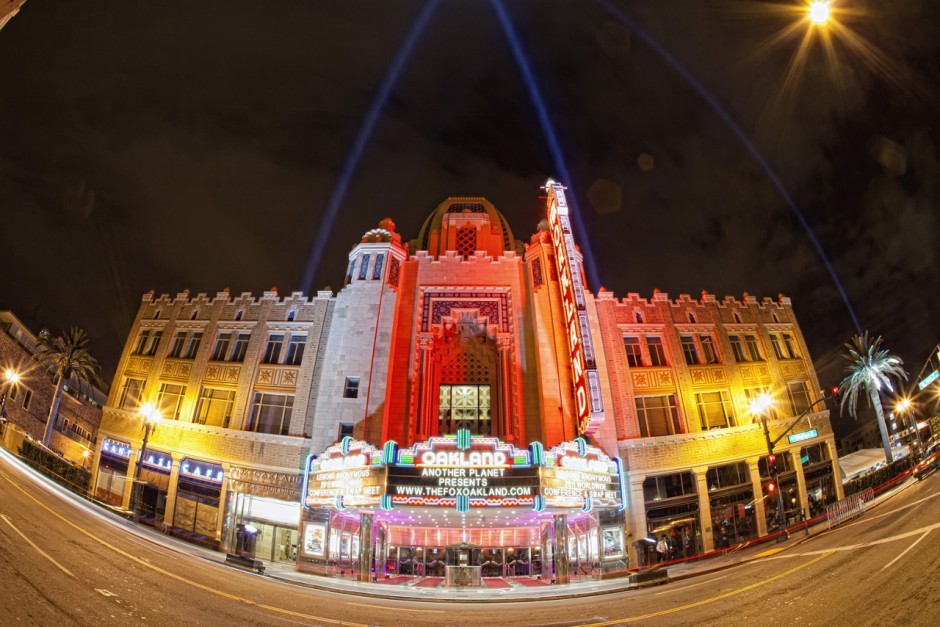 15 Fox Theater
Oakland's Fox Theater opened in the late '20s and is still going strong, now hosting big-name music acts from around the world.
Photo: Tom Tomkinson, courtesy of Visit Oakland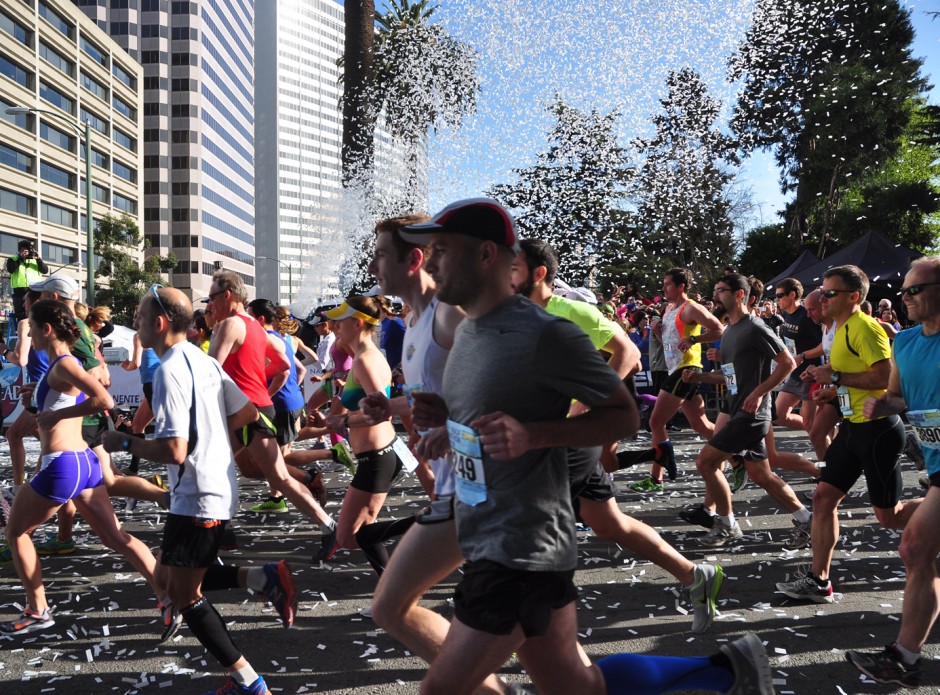 16 Oakland Marathon
The Oakland Running Festival, which features a marathon in addition to other running events, takes place in the spring and is considered one of the country's top races.
Photo: Ken Katz, courtesy of Visit Oakland
17 On the half shell
Oakland's West Coast location and active port give it access to incredible food from all over the world—not the least of which is fresh seafood. Grab a plate of gourmet oysters at Luka's Taproom on Broadway.
Photo: Visit Oakland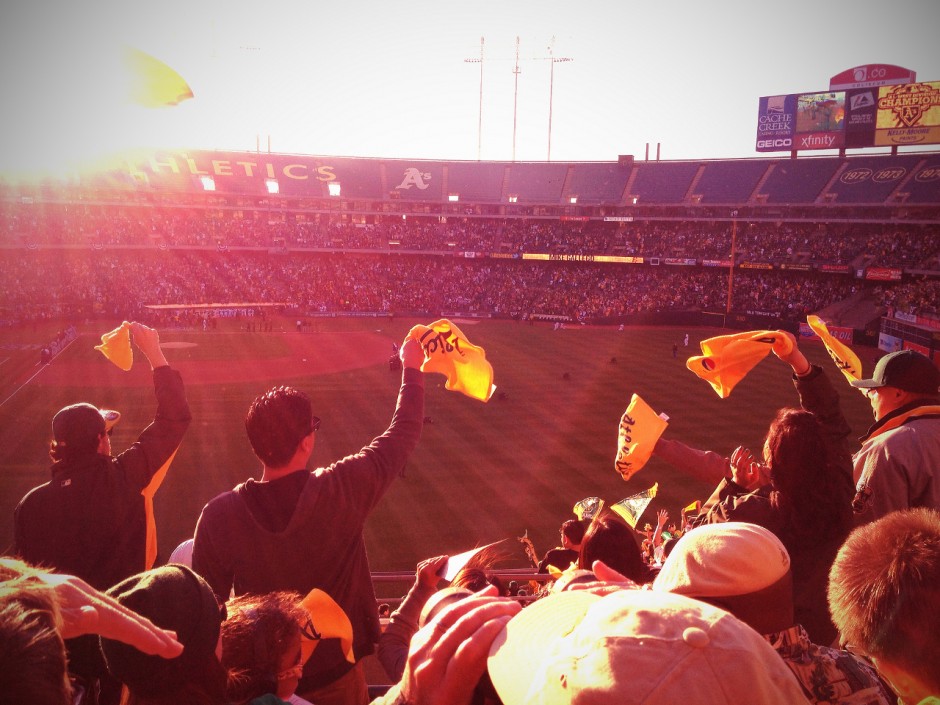 18 Oakland A's
Hometown sports pride, brought to you by the fan base that invented the Wave and fantasy football.
Photo: Nicole Abalde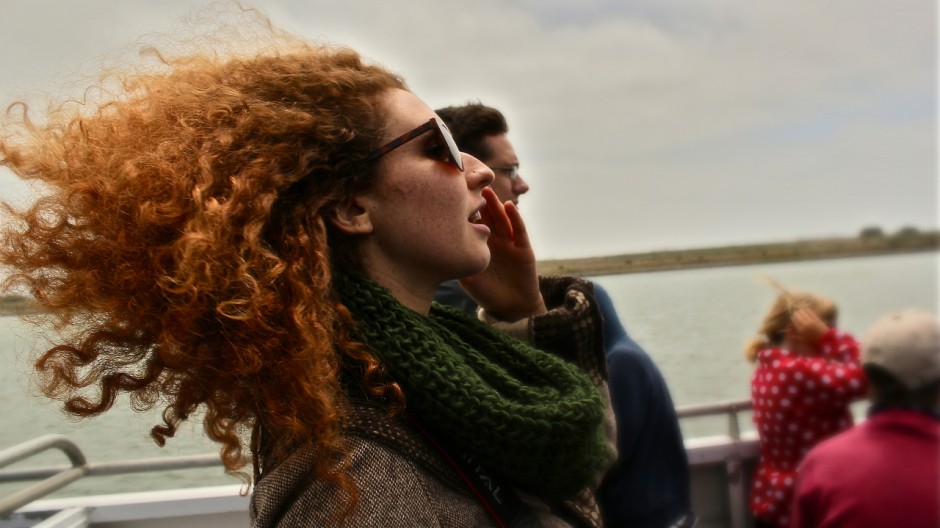 19 On the ferry
Public transportation in the Bay Area comes in many forms—sometimes, the quickest way to get where you're going involves a ride on the ferry.
Photo: Mariam Marie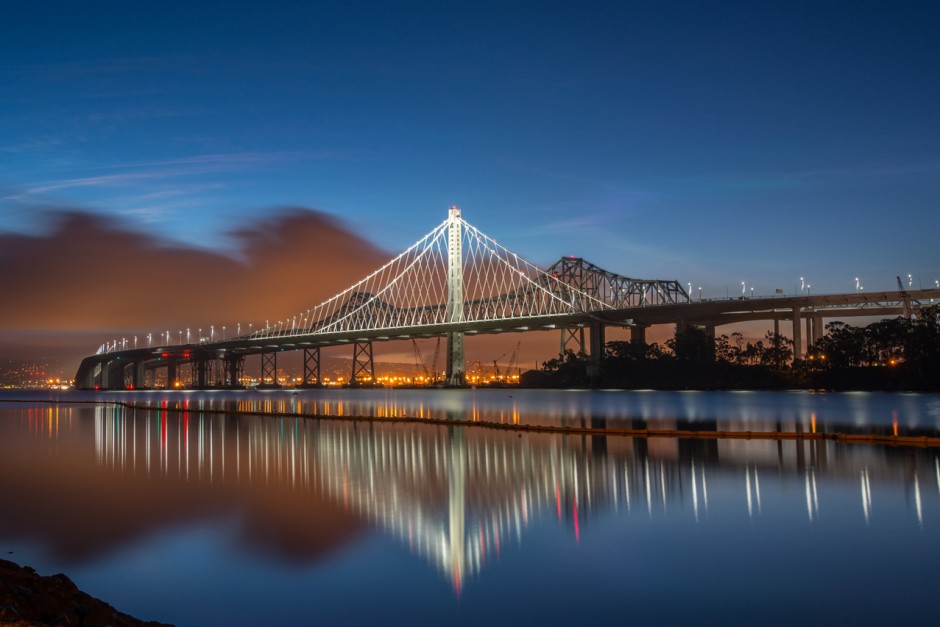 20 The new Bay Bridge
Construction of the attractive self-anchored suspension bridge (lit above) was completed last year, and it now serves as the eastern span of the San Francisco-Oakland Bay Bridge, connecting Oakland to Yerba Buena Island. Among the span's many attributes (including being considered the widest bridge in the world) is that, for the first time, it provides access to pedestrians and cyclists to traverse the bay.
Photo: Darrell Sano, courtesy of Visit Oakland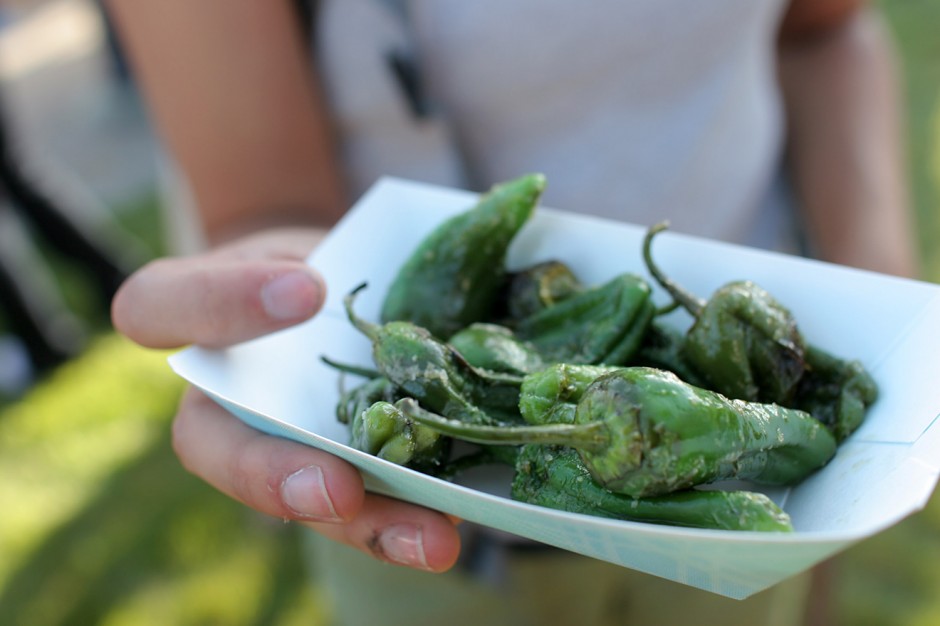 21 Street food
Be it at a market, food truck, or street fair, grab-and-go (and delicious) street food is all over town.
Photo: Phillip Yip, courtesy of Visit Oakland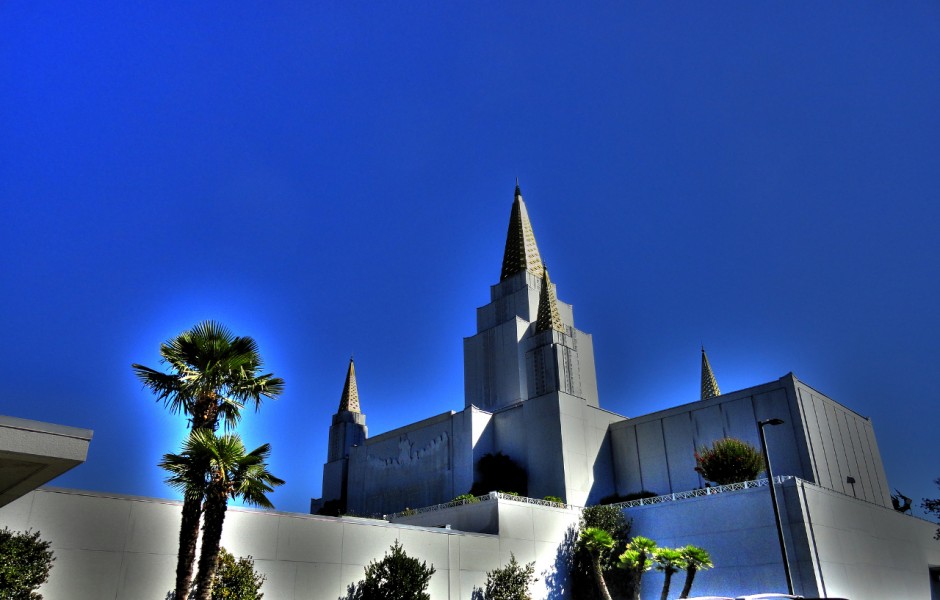 22 Mormon temple
The Oakland California Temple was one of the earliest operating temples of the Church of Jesus Christ of Latter-day Saints, built in 1964. It's located in the Oakland Hills with great views of the city and bay.
Photo: Alma 7:12 (sticker trading)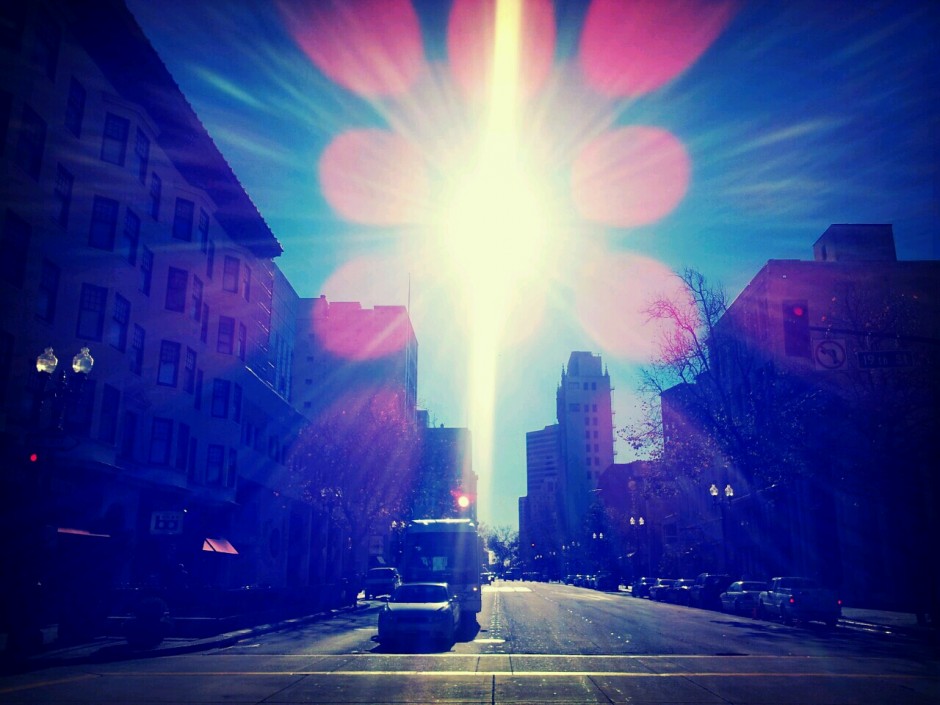 23 Oakland sunshine
Challenging the stereotype of a foggy Bay Area, Oakland sees an average of 265 days of sunshine a year.
Photo: George Kelly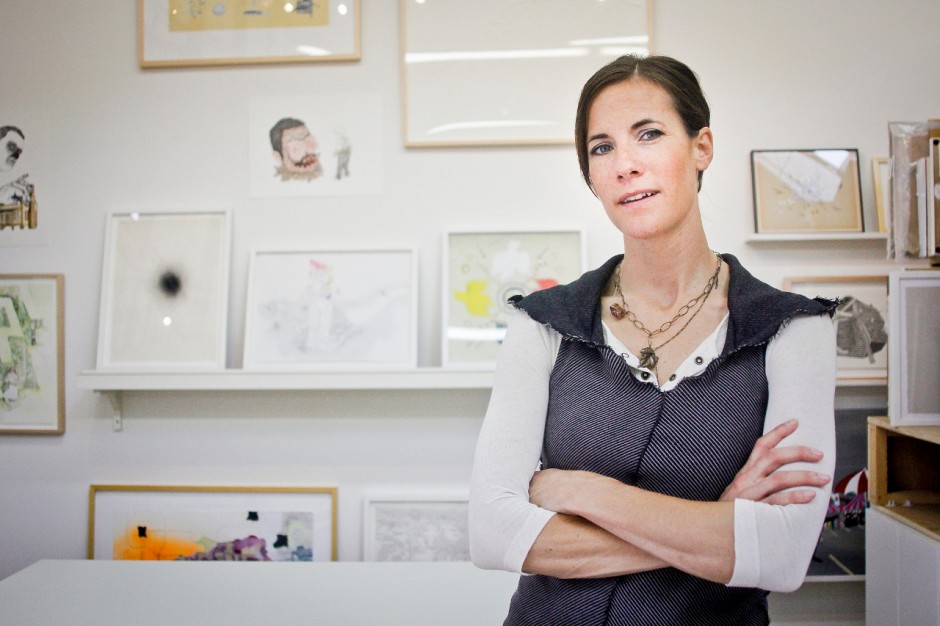 24 Art galleries
The art scene in Oakland is strong and growing stronger, with museums, studios, and dozens of high-profile galleries. Pictured above is curator Svea Lin Soll at Swarm Gallery in Jack London Square.
Photo: SWARM GALLERY OAKLAND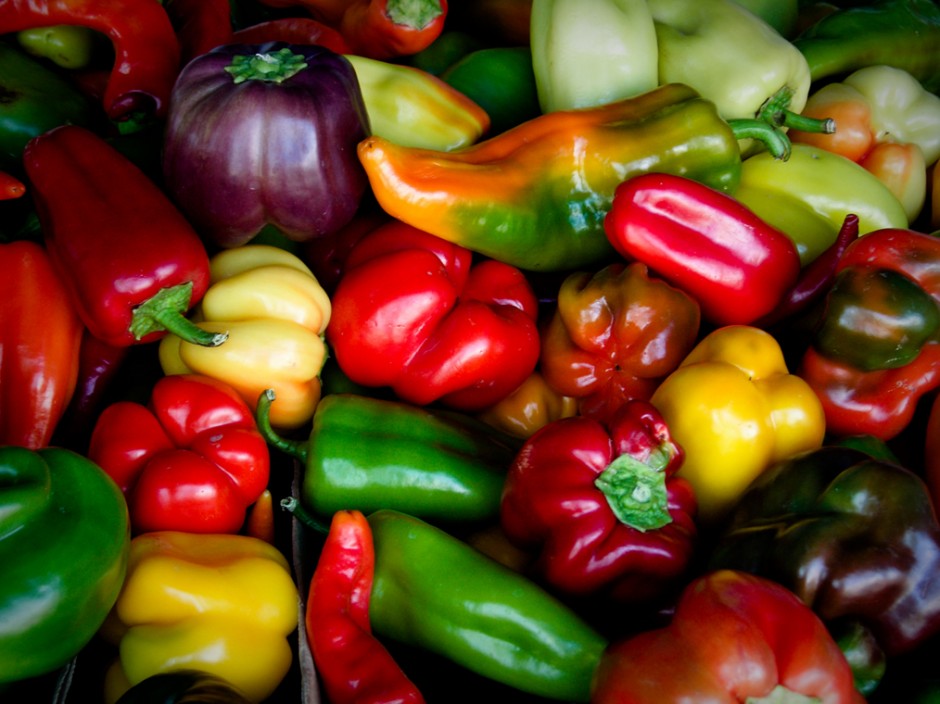 25 Oakland produce
Fresh produce isn't hard to come by anywhere in California, and Oakland is no exception. Hit up the farmers markets in Jack London Square, Grand Lake, Old Oakland, Temescal, Montclair, and elsewhere.
Photo: Lisa Ellis, courtesy of Visit Oakland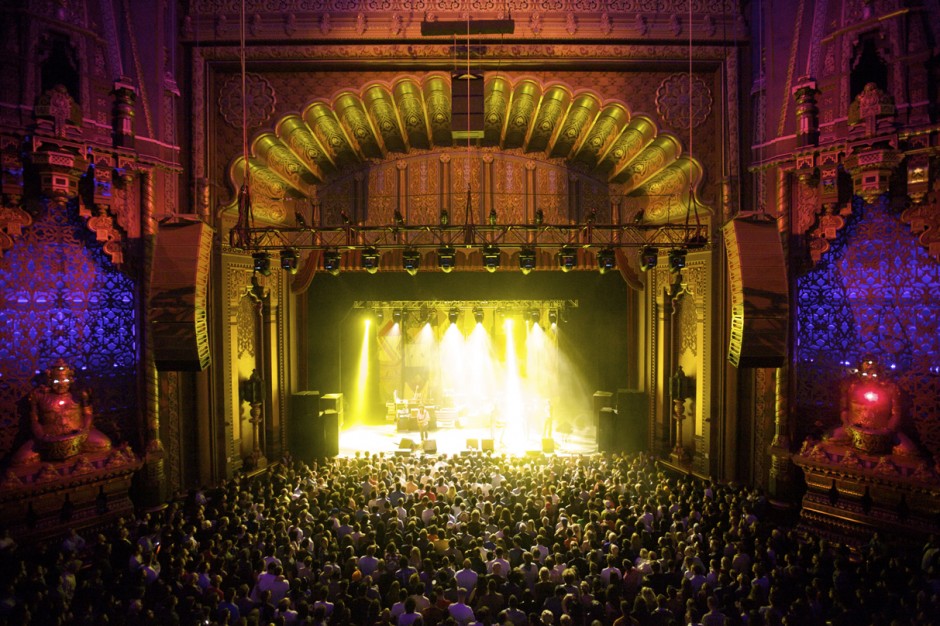 26 Fox Theater in action
TV on the Radio plays the Fox Theater in Uptown Oakland.
Photo: Josh Sanseri, courtesy of Visit Oakland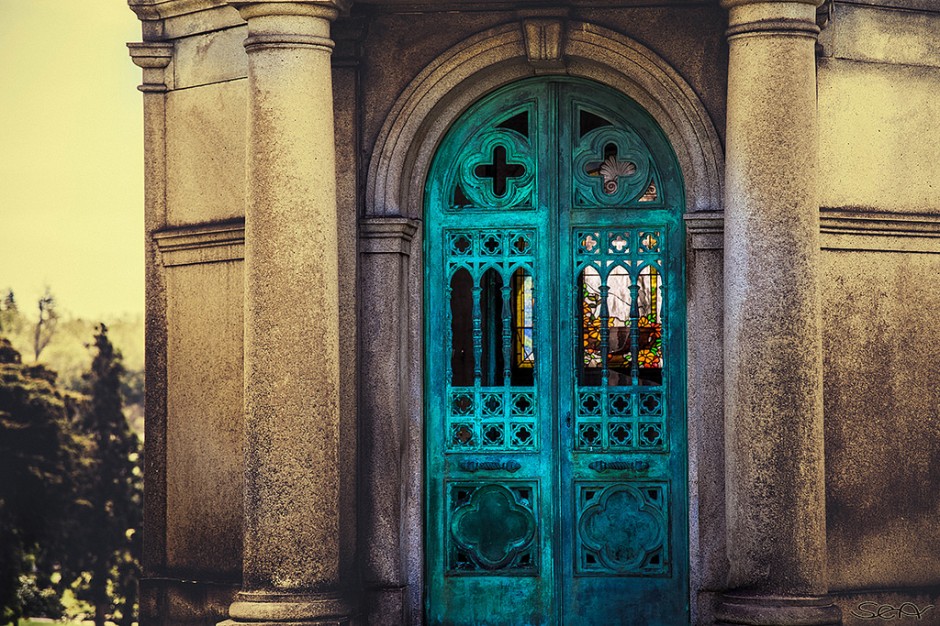 27 Mountain View Cemetery
Mountain View is more than a cemetery. Its location in the hills above Oakland makes it a popular picnic spot.
Photo: Sonny Abesamis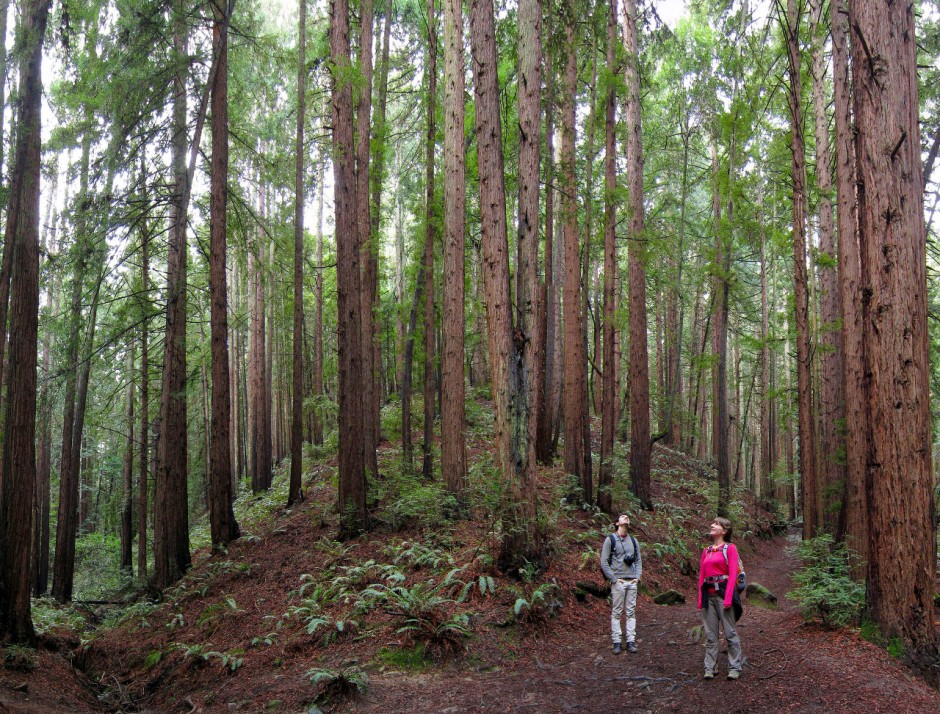 28 Redwood Regional Park
You don't have to head west or north from Oakland to see the world's tallest trees. Redwood Regional Park is just a few minutes' drive east of town.
Photo: Miguel Vieira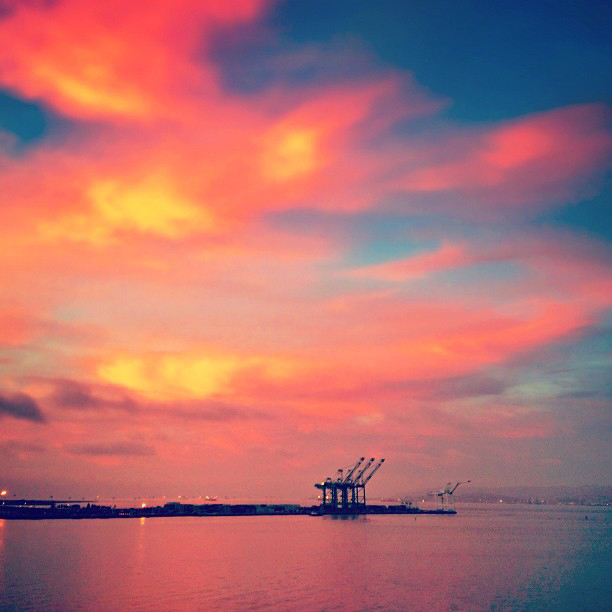 29 Sunset over the cranes
The Port of Oakland is an active container ship facility, visible for miles around thanks to its iconic cranes standing like sentinels on the shore.
Photo: Visit Oakland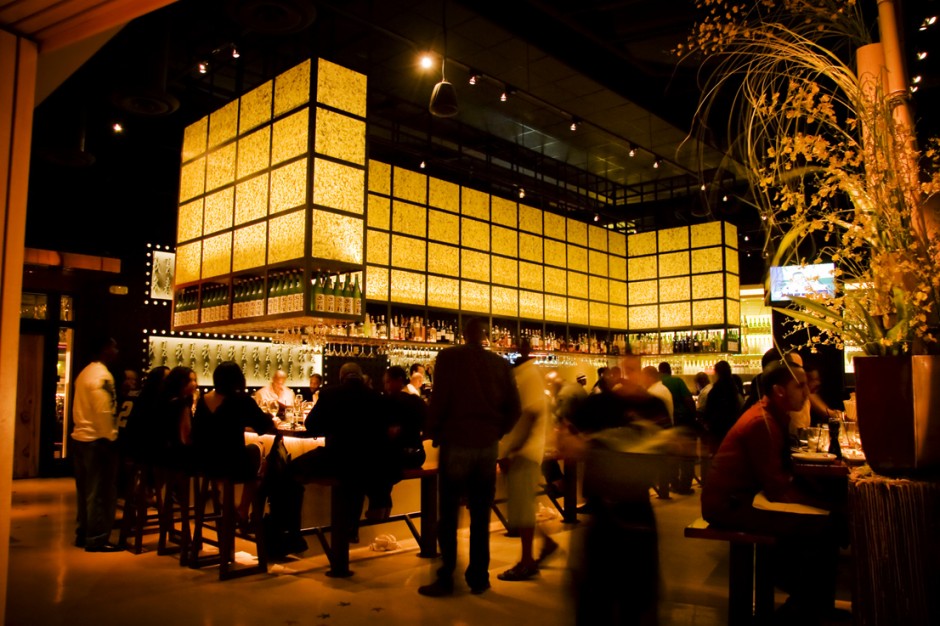 30 Ozumo
You can find so many cuisines in Oakland it would be a challenge to try them all. Uptown's Ozumo is a recommended spot for Japanese.
Photo: Ozumo, courtesy of Visit Oakland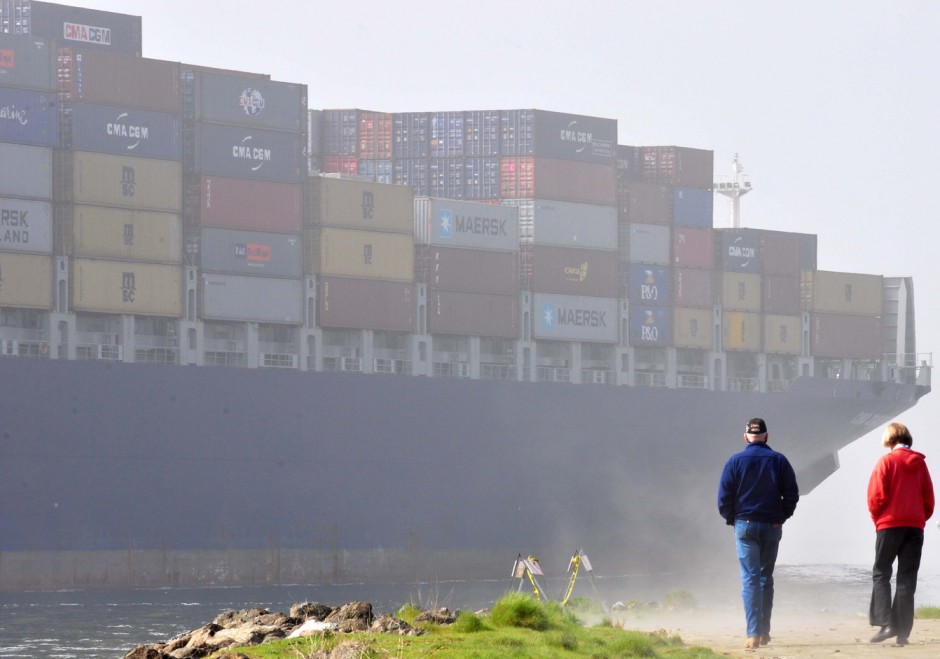 31 Industry and recreation
View from the walking trail at Middle Harbor Shoreline Park.
Photo: Ken Katz, courtesy of Visit Oakland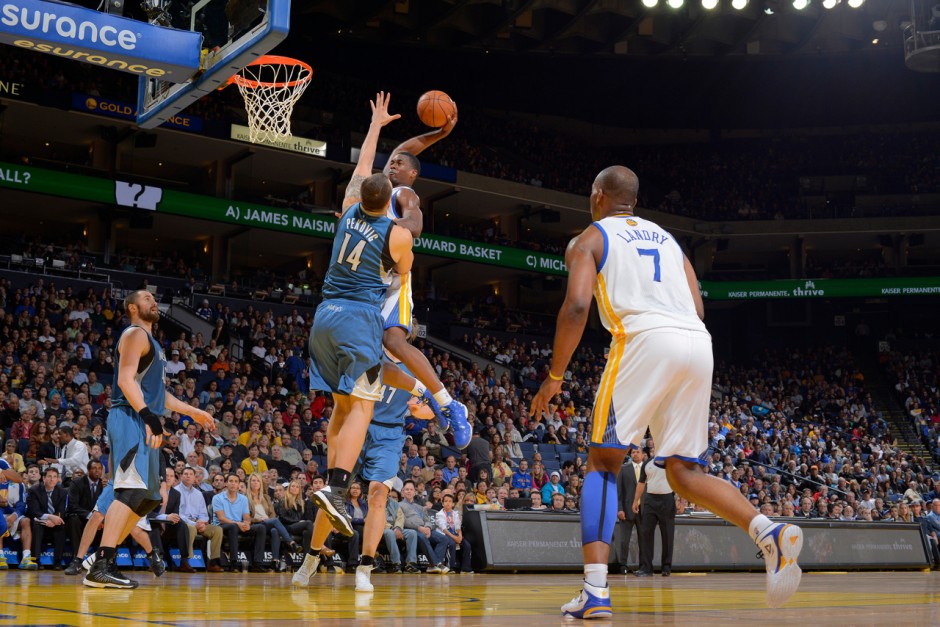 32 Golden State in the paint
Golden State Warrior small forward Harrison Barnes gets way up for a dunk against the Minnesota Timberwolves. The Warriors are one of Oakland's three major-league sports teams, and proof of why this town is one of America's premier sports cities.
Photo: Visit Oakland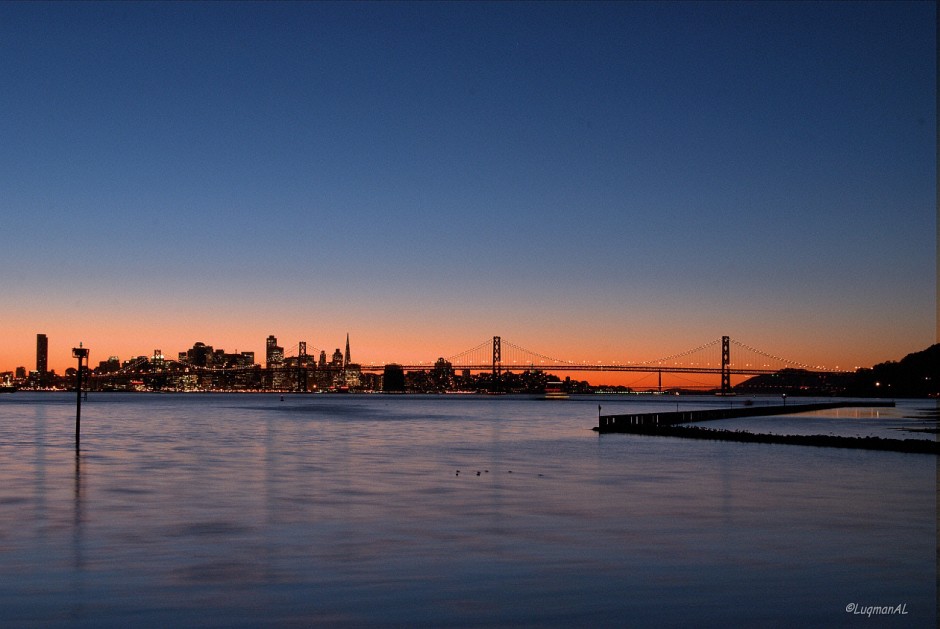 33 On the waterfront
Views don't come much better than this.
Photo: Darryl McElroy, courtesy of Visit Oakland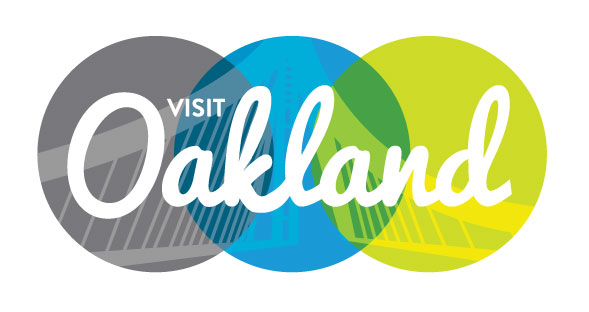 This post is proudly produced in partnership with our friends at Visit Oakland. Find us on social and use the hashtag #oaklandloveit to share your Oakland story.