SIGHTS AND SOUNDS OF BRITISH COLUMBIA'S WILD WEST COAST
British Columbia is immense. I grew up here but have only seen a very small portion of it. It's perhaps best known for its mountains, many of which are a short drive from one of the most livable cities on the planet: Vancouver. It might surprise you, though, that the west coast of the province is home to temperate rainforests that span from Vancouver Island in the south to BC's central and north coasts, all the way up to Southeast Alaska.
These rainforests are full of ancient old-growth trees and home to a diverse population of wildlife that form as complex an ecosystem as anywhere else on Earth. They've also hosted human habitation for thousands of years; over a dozen First Nations tribes call this place home and have subsisted on land and sea, carving out long-standing traditions and cultures.
The Great Bear Rainforest, which covers around 32,000 square kilometers, is a particularly special region for its remoteness and pristine environment. To explore part of the area, we headed to Nimmo Bay Resort, a lodge so isolated it can only be reached by floatplane, helicopter, or boat. This is what I saw (and heard).
Carlo traveled to the Great Bear Rainforest as a guest of Destination BC and the Canadian Tourism Commission.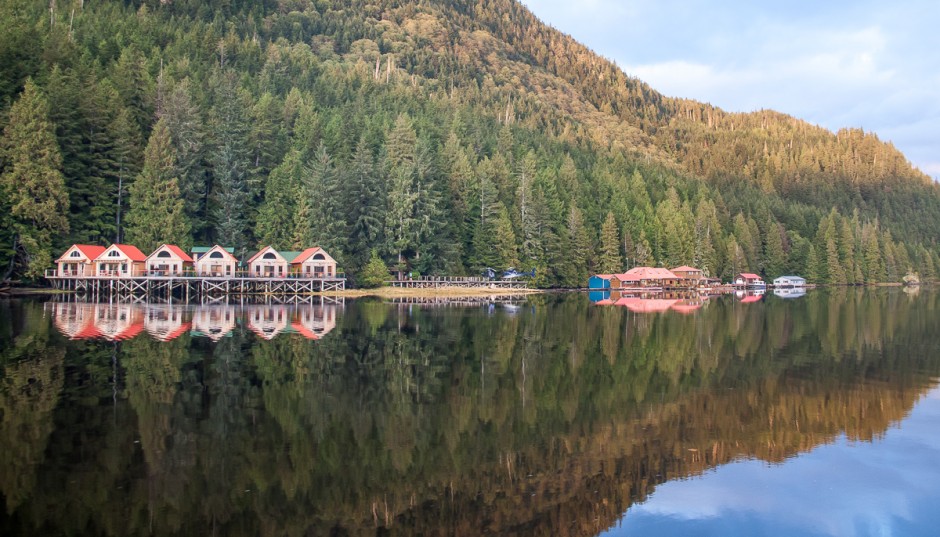 1 Nimmo Bay Resort
Nimmo Bay Resort began as a fishing lodge in 1981. It's expanded over the years and its 9 private chalets now host not only fishermen but wilderness adventurers (hiking, whale and bear watching, kayaking, stand up paddleboarding, etc). With their helicopters and boats they can cover an area of 50,000 sq. miles, from sea level to 13,000 feet, all in the name of adventure.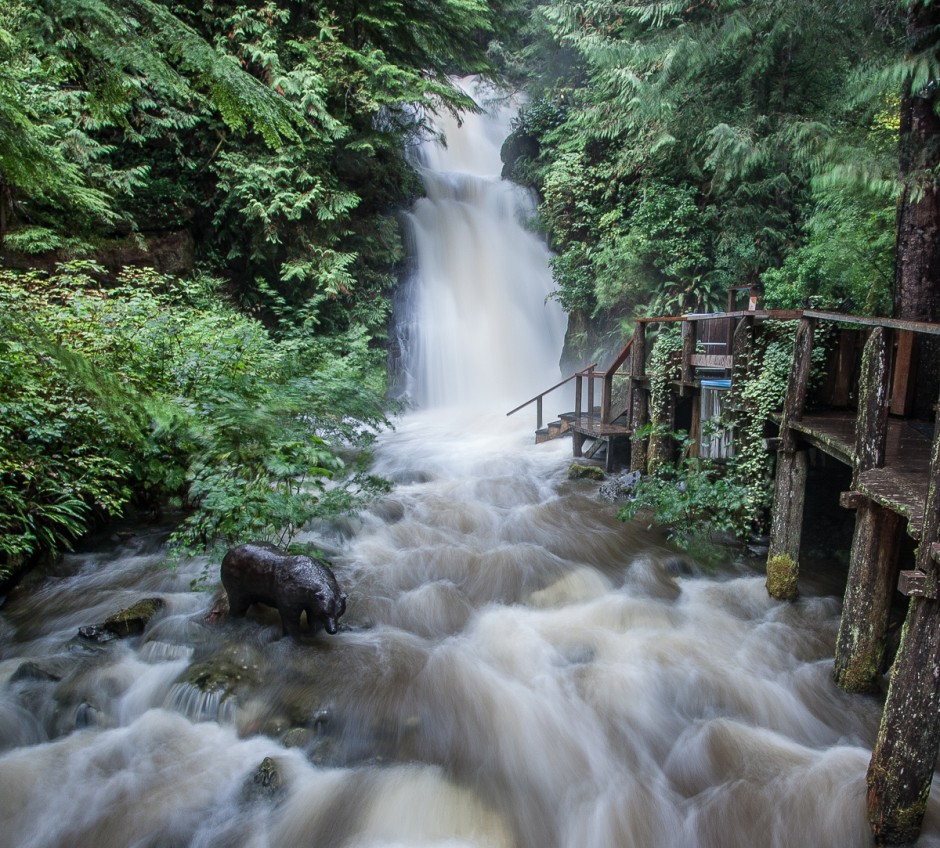 2 Power and water source
This waterfall provides power for 9 out of 12 months of the year, along with all of the fresh water, for Nimmo Bay Resort. There's a hottub just to the right of the photo…you can soak and then jump in the cold waterfall for some healthy hydrotherapy.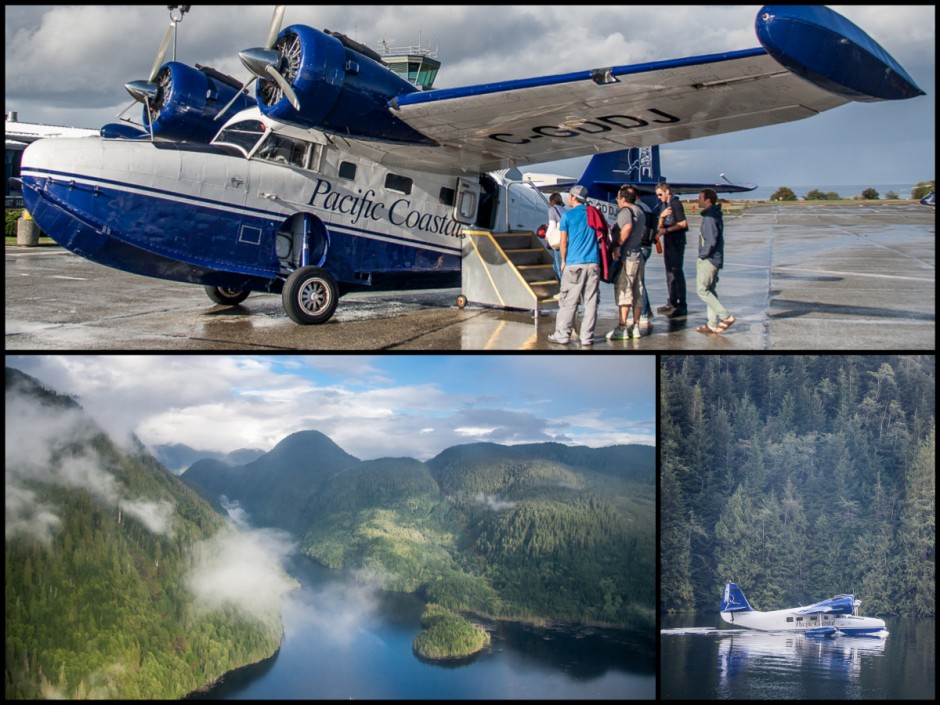 3 Grumman Goose
To get from Port Hardy on the northern tip of Vancouver Island to Nimmo Bay Resort we flew with Pacific Coastal, a regional airline with several destinations in British Columbia. This Grumman Goose is a real throwback from the World War II era, an amphibious plane that lands on the water without pontoons. It's by far the smallest plane I've ever flown in, seating only 8. One of our group had to sit shotgun in the cockpit to fit us all. I'm happy to report it was a very smooth flight and landing.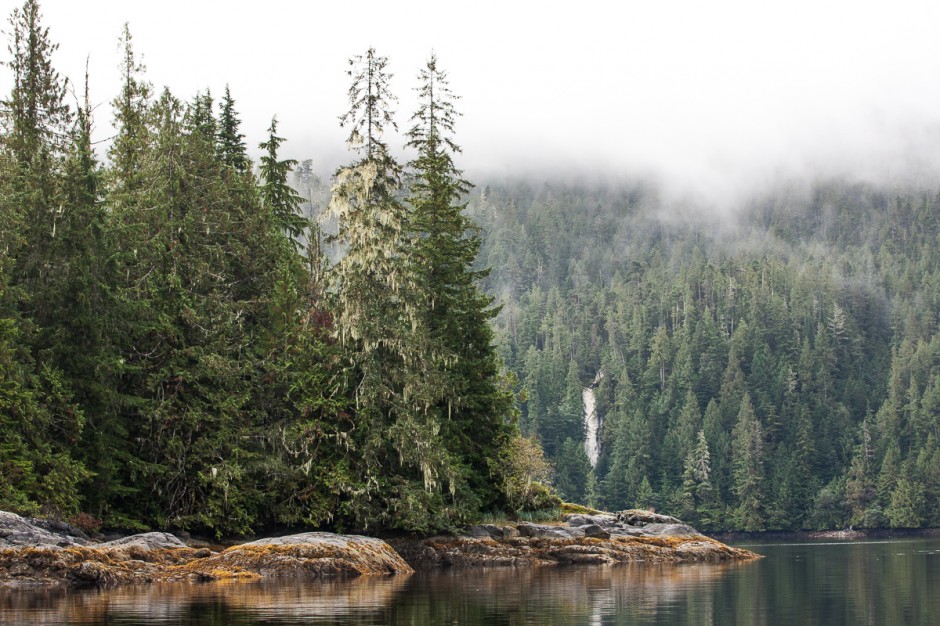 4 Great Bear Rainforest
The Great Bear Rainforest is a temperate rainforest that spans from Southeast Alaska to the Discovery Islands, just off of Vancouver Island. It is "one of the largest remaining tracts of unspoiled temperate rainforest left in the world"src and is important habitat for many wildlife species including bears, wolves, cougars, salmon, and whales. Its pristine condition is also key to supporting traditional ways of life in the region, particularly those of the First Nations tribes that have been there for thousands of years.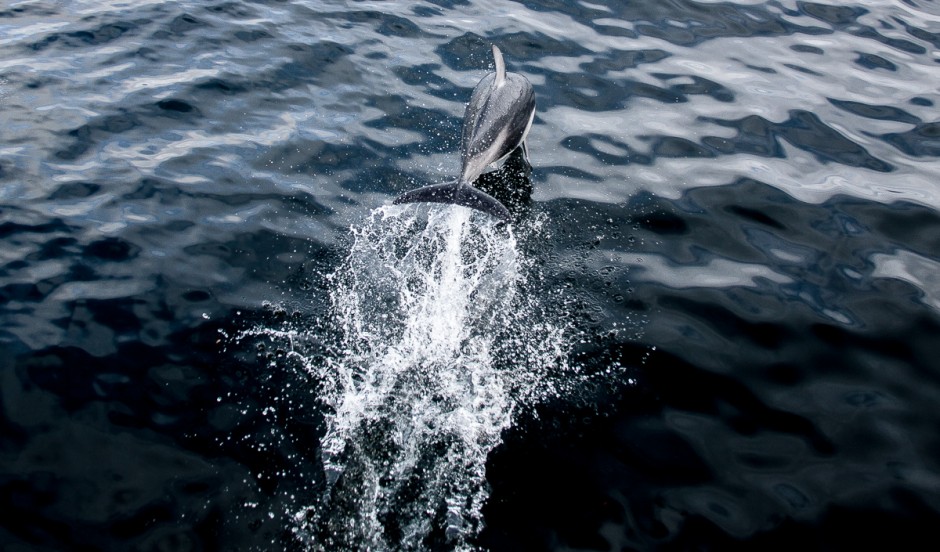 5 Pacific white-sided dolphin
On our very first trip from the lodge, we came across a pod of Pacific white-sided dolphins. We gathered on the bow of the boat while we cruised and watched the dolphins play all around us, speeding with the boat and jumping out of the water.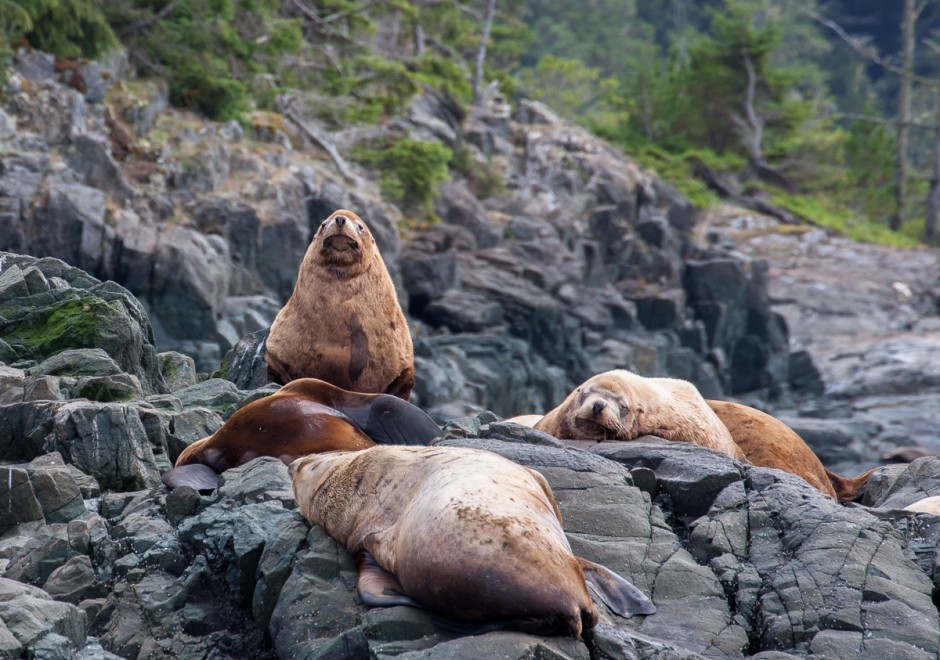 6 Stellar sea lions
Colonies of these sea lions were hard to miss as they gathered on big rocks sticking out of the water, lounging, sleeping, and playing. It's possible to get close enough without scaring them into the water—you'll smell their stench and hear their groans and grunts. Listen to the Stellar sea lions here: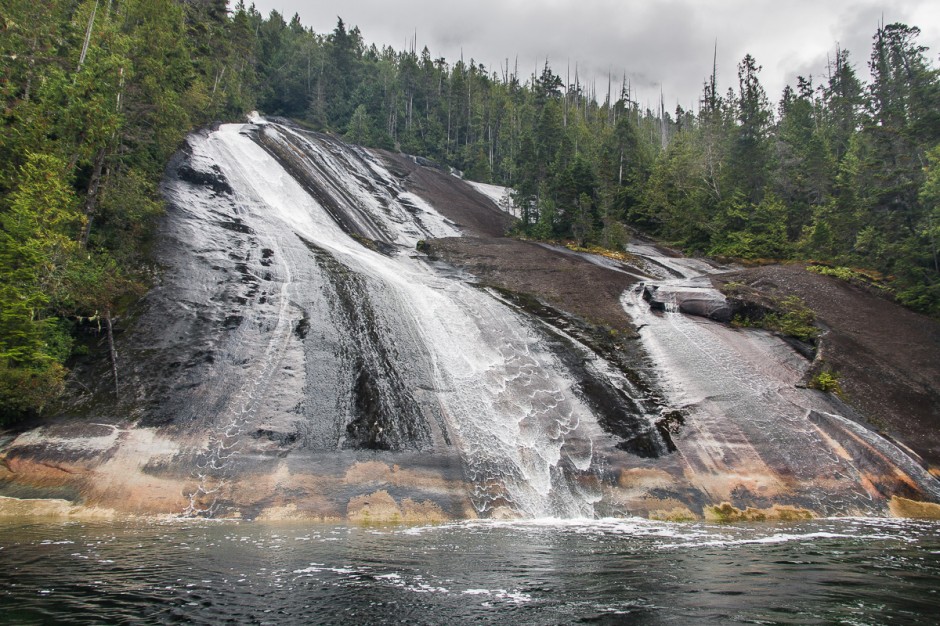 7 Lacy Falls, Tribune Channel
Our expert guide and general manager of Nimmo Bay Resort, Fraser Murray, brought the bow right up to these falls. It was a strange sensation to lean over the railing and get your face inches away from the cascading water.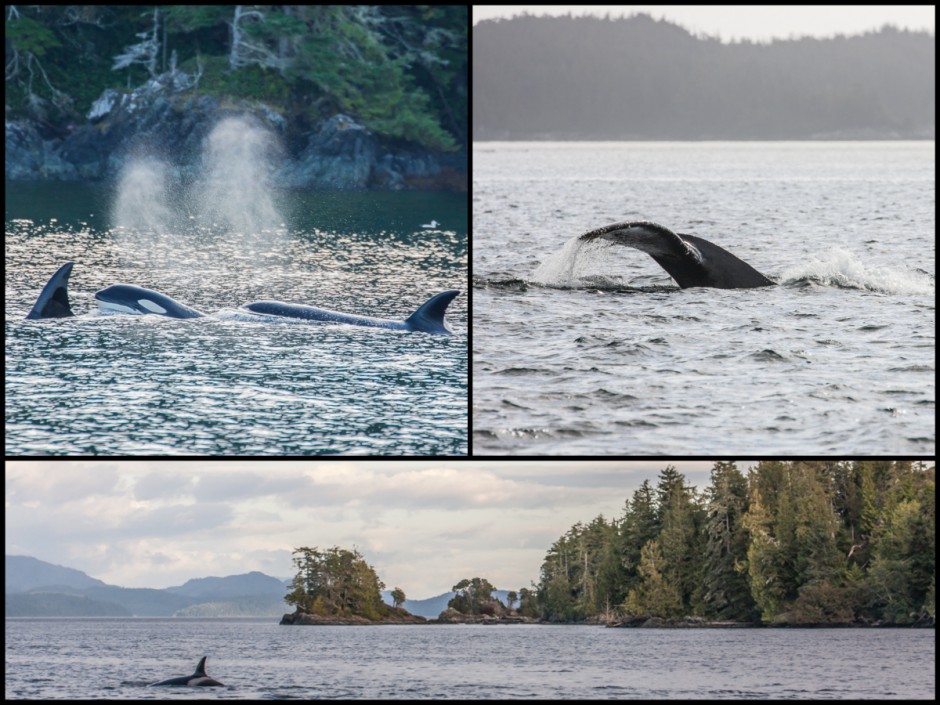 8 Whale sightings
I'd never seen orcas (aka killer whales) in the wild before, and I didn't think I'd see them on this trip either. We'd seen several humpback whales (top right) but the orcas were eluding us until toward the end of the day when we had a report of a pod of four moving close to the coast of Vancouver Island. We caught up to them and followed them for several kilometers. Boaters in the area need to be aware of the regulations and follow the Be Whale Wise guidelines (e.g., staying at least 100m away).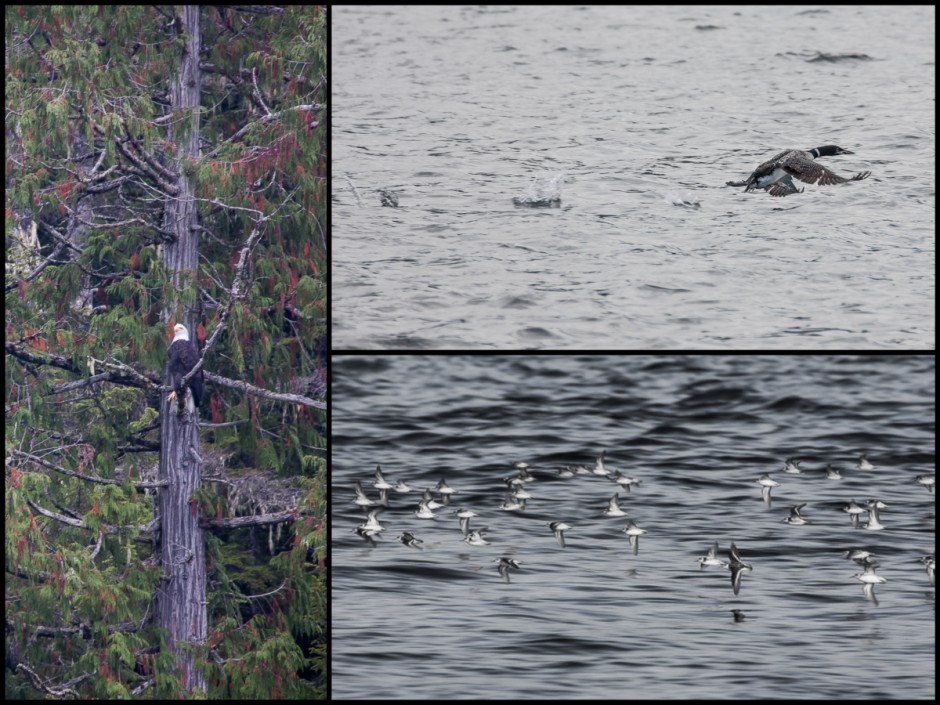 9 For the bird (watchers)
Bird watchers have plenty of reasons to keep their necks craned to the sky and trees, and for scanning the ocean's surface. There were countless species I couldn't name, but some of my favourites were bald eagles, herons, and—those Canadian icons for which our one dollar coin is named—loons.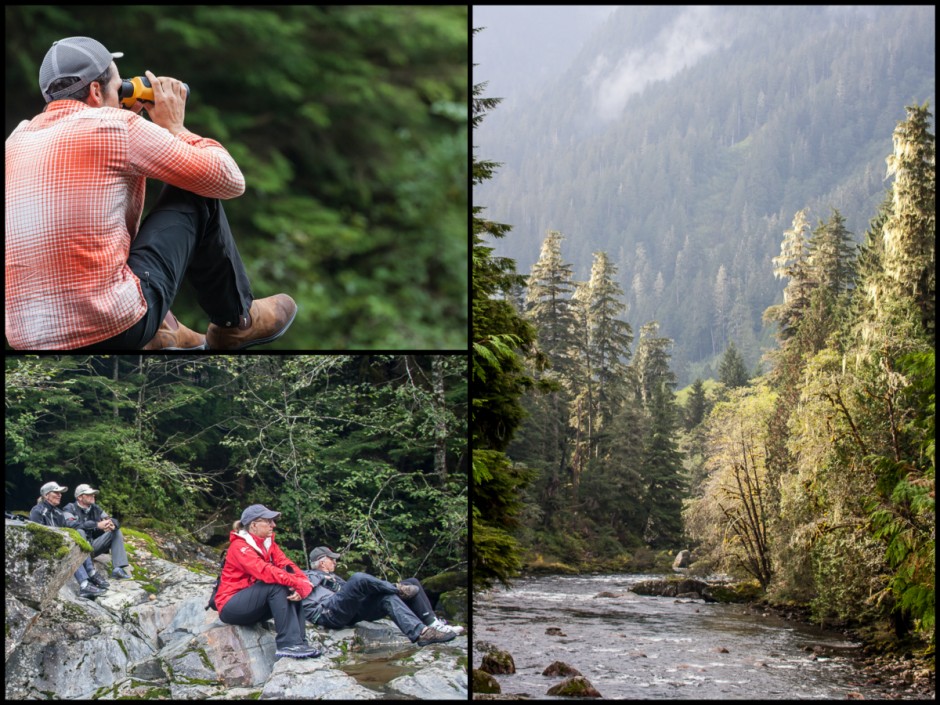 10 Searching for bears
I was most looking forward to seeing black and grizzly bears feeding on spawning salmon; I even held high hopes that perhaps a spirit bear (a black bear with a recessive gene that makes them completely white) would show up. After a boat ride, a truck ride up a logging road, and a small hike to an isolated cabin in the woods, we situated ourselves on the banks of the Kakweiken River near a spot close to where bears typically feast. We watched and waited patiently, sometimes seeing salmon jump up the ladder that the Department of Fisheries built years ago, but no bears showed up. This late in the spawning season, most of the fish are farther upriver, meaning higher in the mountains. It was a good reminder that wilderness is wilderness; there's no schedule and you're really at the mercy of nature.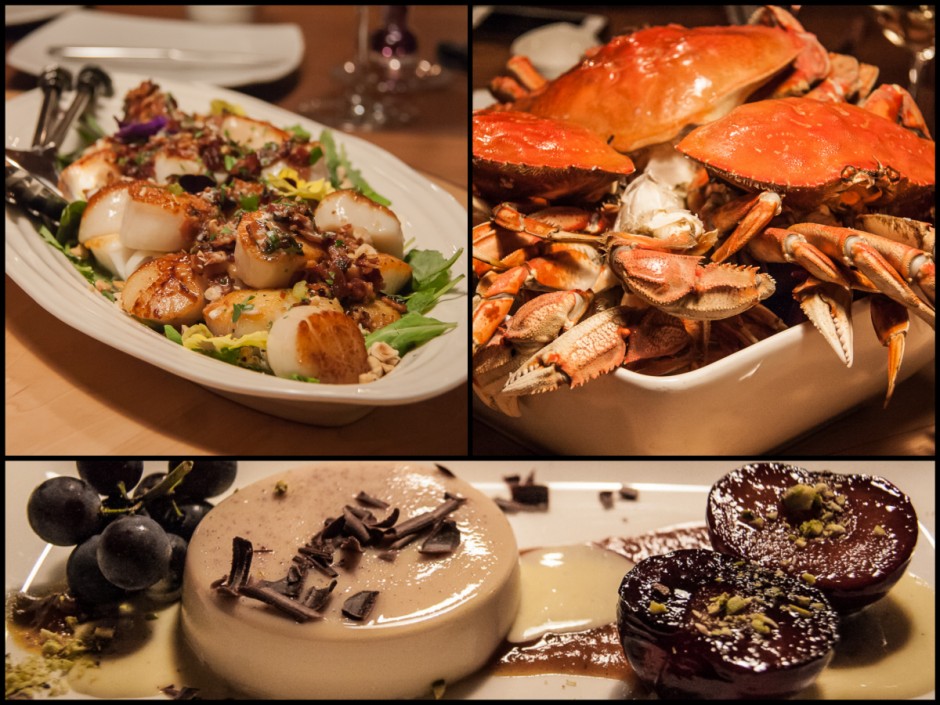 11 Fresh seafood
If you're into seafood, this is where you want to be. The kitchen at Nimmo Bay Resort produced dish after dish of mouth-watering goodness, like smoked and candied salmon, seared and raw tuna, sablefish and scallops (shown here), mussels and prawns, and dungeness crab (shown here). The desserts were equally delectable—above is panna cotta with grilled plum and some delicious drizzle. I'd be remiss to not talk about the breakfasts as well, which started off with homemade granola (the best I've ever tasted) and freshly baked pastry, followed by a complete meal to fuel you for the day.
12 Stand up paddleboarders
Besides SUPing, guests of Nimmo Bay Lodge can kayak in and beyond the protected bay. When the water is as glassy as this, it's hard to resist getting onto it. The inlets and islands of Broughton Archipelago are part of the largest provincial park and a destination for many recreational boaters. It's pristine, wild, and remote, so well-researched preparation is required to explore the area.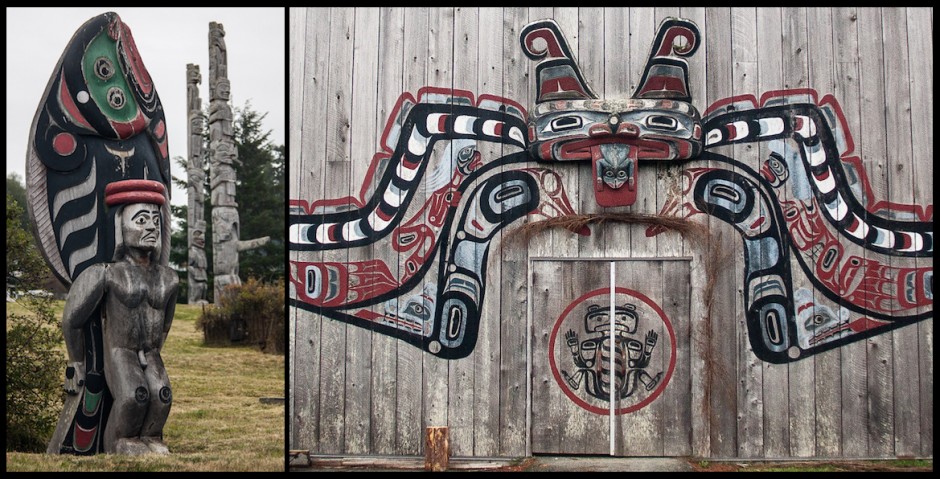 13 Indigenous artwork
On Cormorant Island, just off the coast of northern Vancouver Island, is Alert Bay, a small village and home to a large population of the Kwakwaka'wakw people. Several totem poles—some located on burial grounds like the one above—can be found around the island, including one of the world's tallest near the big house where traditional potlatches—massive gift-giving ceremonies—are held. (Note: The photo on the right is of the big house in Fort Rupert, a former Hudson's Bay Company trading post, located near Port Hardy.)
According to Mike Willie, a local and owner of Sea Wolf Adventures who guided us around the island and taught us about his culture, the youth today are interested in and actively reviving their language and traditions that have for decades been on the decline. In the below clip he talks a little bit about the history of Alert Bay and also on the resurgence of their traditional culture and language.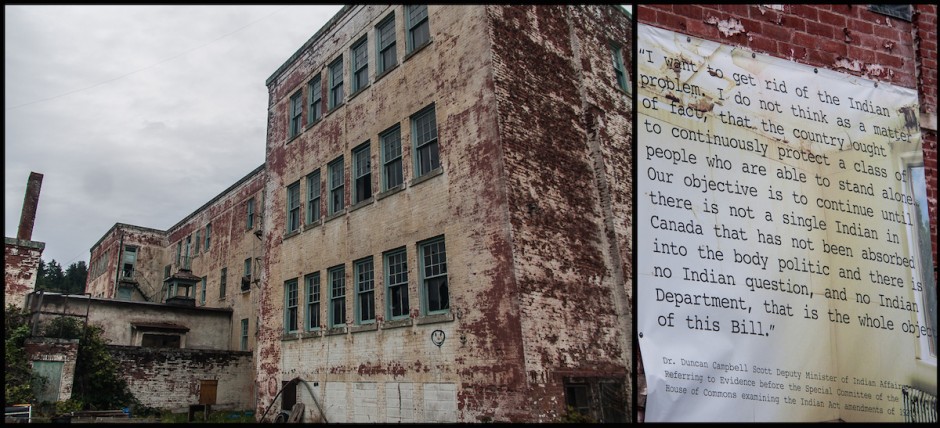 14 Residential school in Alert Bay
Alert Bay is also home to one of the last standing residential schools in BC (formerly St. Michael's, now 'Namgis House), a sobering reminder of Canada's dark history of removing First Nations children from their homes in an effort to destroy their culture and language (potlatches were also made illegal). It was one of the last residential schools to close, happening in the early 1970s. It was handed over to the 'Namgis First Nation in 1975. In 2008 the Canadian government issued an official apology and financial reparations to survivors. Next to the residential school is the U'mista Cultural Centre, which houses many artifacts like ceremonial masks that were taken by the government when potlatches were made illegal. Listen below to Mike Willie speaking about residential schools.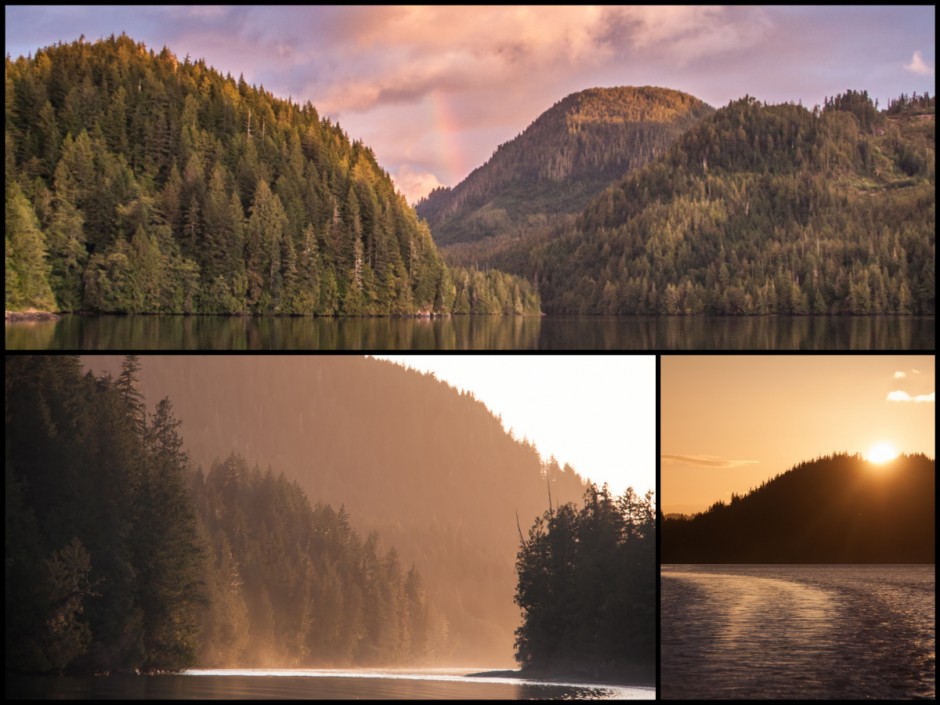 15 Golden islands
The climate in the Broughton Archipelago is constantly changing, minute to minute, hour to hour. Dressing in layers is key to staying comfortable. Because of the changing weather, though, you can get some really great light as it gets diffused by all the moisture in the air.