2 getaways in Vietnam that blend colonial era luxury and vivacious local culture
From 1845 to 1954, Vietnam was a colony under French rule. While it was an oppressive occupation, this long South East Asian Country was left with elegant architecture and rich cuisine that have melded into its own ample cultural identity. An overnight cruise on Halong Bay aboard the Emeraude, and a stay at La Residence Hotel, in Hue, are two deluxe experiences that exemplify this fusion.
Editor's note: Colm was an invited media guest to Vietnam with support from Cathay Pacific, Sofitel Legend Metropole Hanoi, Emeraude Classic Cruises, La Residence Hotel, and Nam Hai Resort.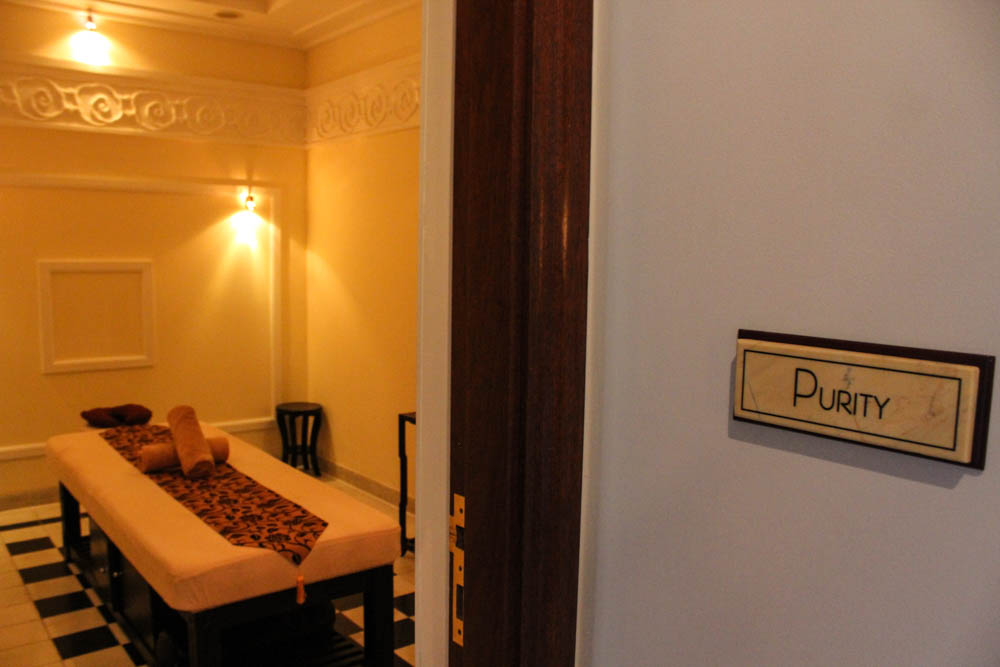 1. Thai massage at Le Spa
Small explosions of relief rippled across my back. Weeks of work and days of traveling had left my body in a mass of tension and knots. The small woman pulled and pushed, twisted and kneaded; it was as if she was making bread—out of me. I was in one of seven relaxation rooms at the award winning Le Spa at the La Residence Hotel, in Hue, Vietnam. Upon entering, the art-deco inspired checkerboard tile floors and blue glowing stained-glass windows transported me to a bygone era of chic luxury. I opted for the Thai massage: slightly painful, but rich in immensely satisfying pops and stretches. It was the most intense yet relaxing massage I've ever had, and my wife is a masseuse.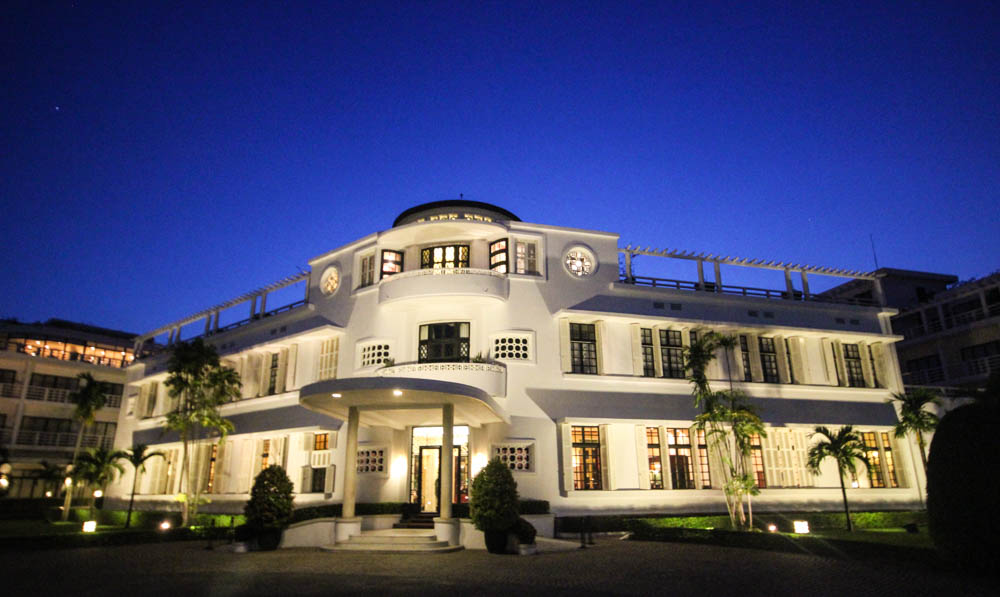 2. La Residence in Hue
The central Vietnamese city of Hue (a short 1 hour 10 minute flight from Hanoi) has plenty of history, and La Residence is the perfect base to experience it from. Overlooking the Perfume River, with views of the Imperial City complex, this art deco masterpiece was once home to the French Colonial regional governor. The central rotunda and flanking wings were built in 1930 and restored and redesigned for the hotels opening in 2005. The high ceilings, horizontal lines, nautical flourishes, and terrazzo floors culminate in a style that simply oozes cool. There are 122 rooms and suites, including the Resident Suite which occupies the entire top floor of the original governor's mansion and offers stunning 360 degree views from its huge veranda.
3. Le Parfum restaurant
Being the capital of Vietnam from 1802 until 1945 under the Nguyen Dynasty, Hue became a hub for innovative cuisine. The trend continues today at Le Parfum, the gourmet French-Vietnamese fusion restaurant inside La Residence. In the dining room, the Art Moderne motif persists; ornately decorated rectangular pillars and curved ornamental wall lamps create a scene where Greta Garbo would have fit right in. Then there's the food of course. Dishes that are not only impossibly delicious, but visually stunning. At dinner, the bamboo basket of Vietnamese tapas was almost too pretty to eat: jellyfish salad, fresh spring rolls, and various rice cakes garnished with dried shrimp, pork, and scallions. My main course of stewed duck in an aromatic medicinal herb broth with lotus root and rice noodles was a mouthwatering masterpiece. Hearty yet light and served on an ornately carved wooden tray with a decorative ginseng root, it was a dish fit for Emperor Nguyễn Phúc Ánh himself.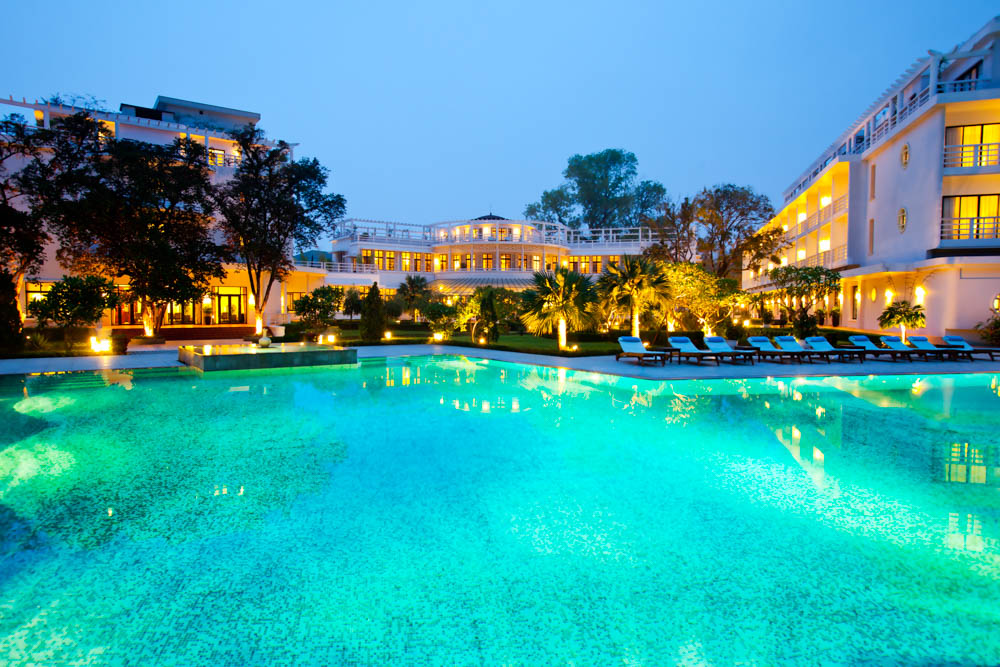 4. Saltwater pool at La Residence
As the sultry heat of the day faded, La Residence began to glow. After a refreshing shower I walked the exterior grounds of the hotel under an inky sky. Warm light flooded from cascading verandas and lit up the coconut palms and hedges in the central courtyard. The aquamarine saltwater pool glowed and crickets chirped. I had been in Vietnam for four days and was finally fully appreciating its charm and mystique. The hotel itself, once a symbol of colonial imperialism, was now an attraction. A piece of history and a cultural memento. The architecture, the gastronomical influence—these things remain. But the French are gone, defeated in the battle of Dien Bien Phu in 1954. Whether originally foreign or organically native, the people of Vietnam have a lot to be proud of.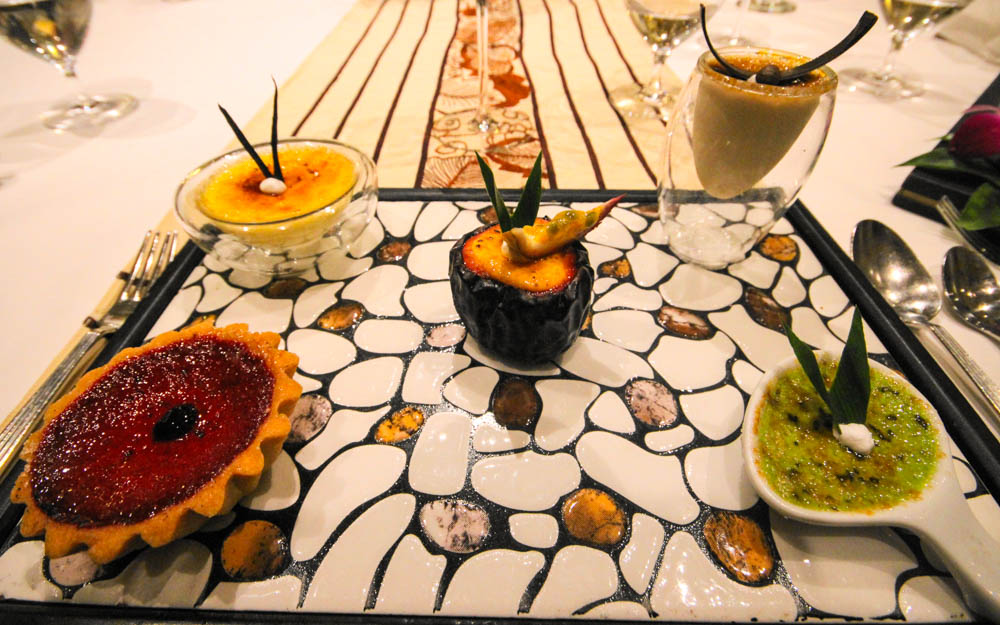 5. Dessert at Le Parfum
At the Le Parfum restaurant I can honestly say I had one of the best meals of my life. The appetizers were exotic and delicious, the main course utterly satisfying. But despite being full, it was dessert that stole the show. After much deliberation I ordered the Symphony of crème brûlée. A tray was set down on the table in front of me and presented five distinct flavor creations: hibiscus, durian, passion fruit, Vietnamese coffee, and — my personal favorite — basil and green pepper. It was the perfect example of French-Vietamese fusion; fresh local ingredients crafted into stunning renditions of the classic European confection.
6. View of Halong Bay from the Emeraude
Not much gets between me and my coffee in the morning. And in Vietnam they do coffee well. I had just woken up and stepped out of my cabin, and was now standing on the wooden deck aboard the Emeraude, overlooking HaLong Bay. It was early, and the sun had just begun to lay a net of pale light across the dips and crests of the water. I sat down on a rattan lounge chair next to a pair of two women; fellow travelers. "Hey," one of them said. "Join the party." The air was already dense. Beads of sweat sat on upper lips and foreheads. In the distance, obscured by a veil of haze, layers of limestone karsts began to appear: giant thumbs of stone jutting out of the water. And as the sun peeked over the horizon, a luxurious gilded light washed over the bay in just the right amount. The jade colored water shimmered and the hunks of limestone glowed. A fresh breeze whisked past. Our ship bobbed gently. Caffeine was the last thing on my mind.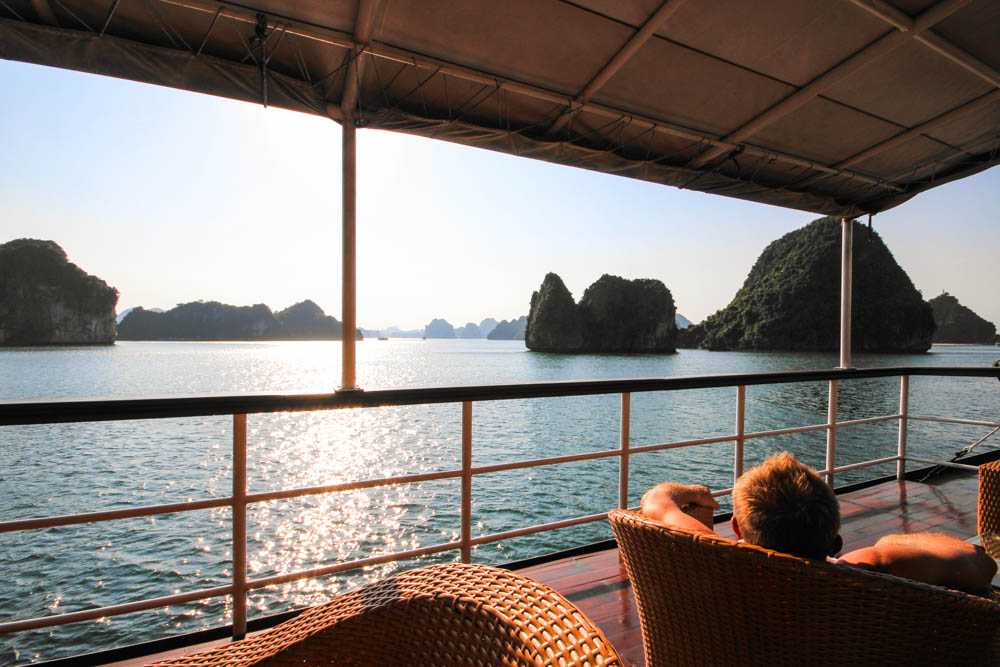 7. Limestone karsts in Halong Bay
Much like the Grand Canyon, Ha Long Bay is a place where you simply stare and undress every corner of the landscape, doing so methodically and with much pleasure. Aboard the Emeraude, I had many such moments as the vessel glided gently through the bay. The ship has quite a history. From 1906 to 1937 the original paddle wheeled Emeraude plied the waters of HaLong Bay as a passenger and cargo ship. The vessel would likely be long forgotten if not for Eric Merlin. A French entrepreneur, Merlin found an old postcard depicting the ship at a Paris flea market in 1999 and became intrigued. He envisioned a recreation of the Emeraude offering luxury cruises back on Halong Bay. In 2003 Merlin had a replica of the Emeraude built to modern standards. Engines have replaced the steam powered paddle wheel and air conditioning is found throughout the 38 cabins. The timeless elegance and nostalgic craftsmanship of French Colonial Indochina has been masterfully recreated: gleaming wooden floors, brass fittings and fixtures, and rattan furniture in abundance.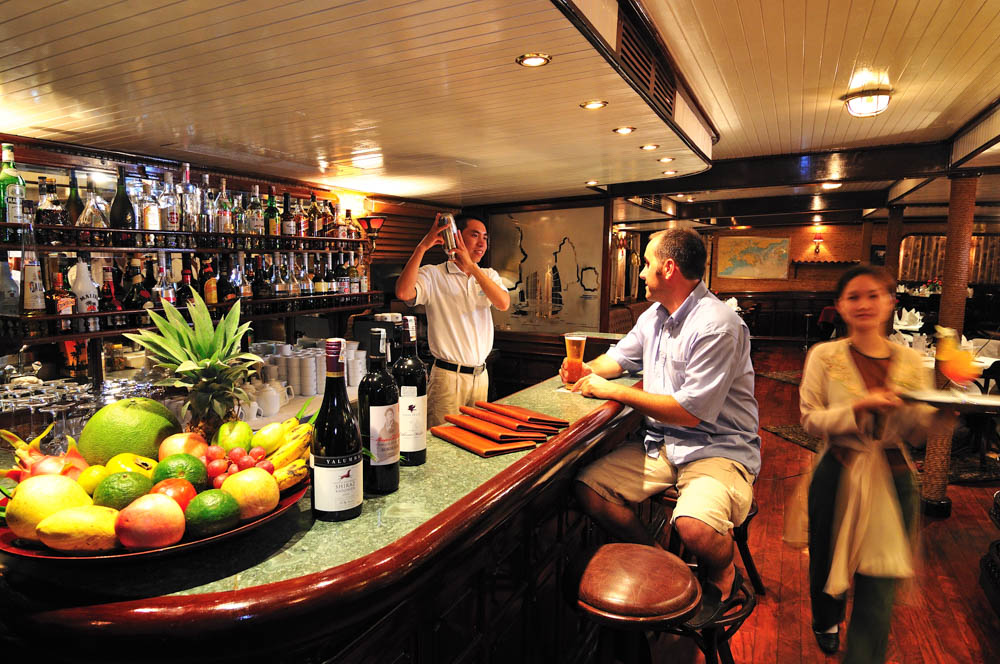 8. Lunch aboard the Emeraude
After peeking into my cozy yet elegant cabin, I made my way to the restaurant for lunch. A fragrant and vibrant buffet of choices greeted me inside: green papaya salad with dried beef and fresh herbs, lotus root and seafood salad and my favorite, the banana blossom salad with chicken. This dish had a lively blend of flavors and textures that seemed to soothe and cool after coming in from the tropical heat. After lunch I soaked up the classy design of the restaurant and it's adjacent bar: dark wood floors underfoot, grass cloth walls and brass rimmed porthole windows all around. And with a glass of cold beer in hand, what was not to like?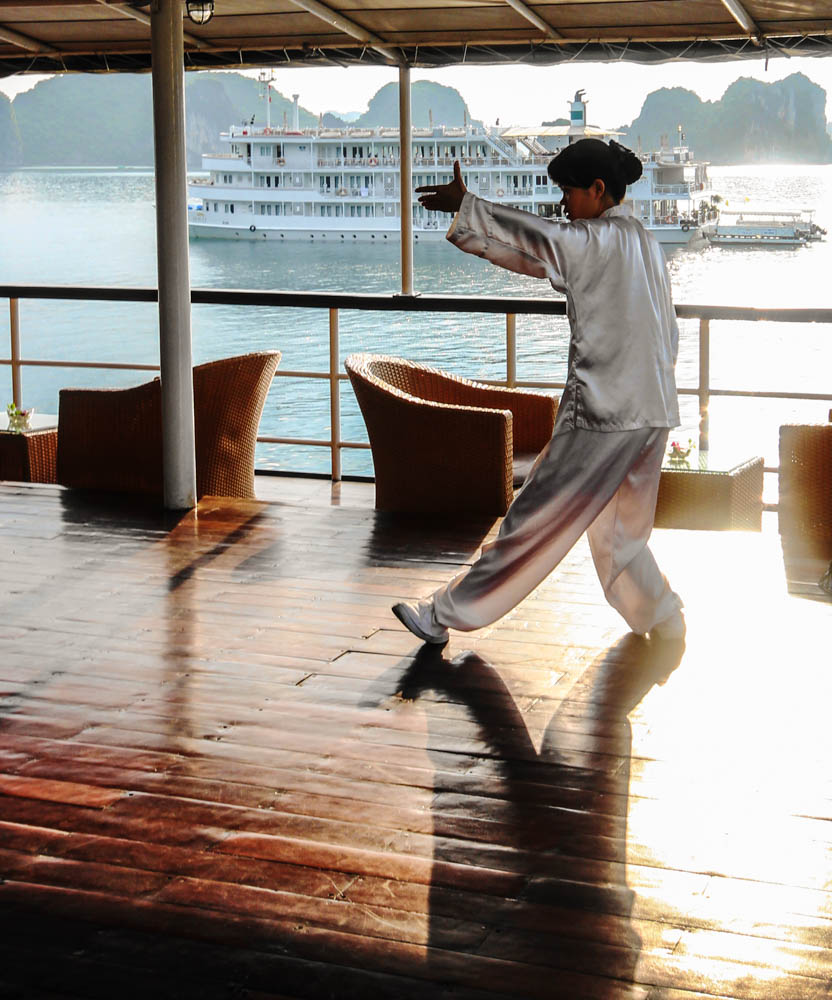 9. Morning Tai Chi class
An overnight cruise is surely the only way to do Halong Bay. Aboard the Emeraude I not only witnessed a magnificent sunrise and sunset, but was treated to a host of daily activities set up by the ship's crew. Following lunch, passengers were led on a guided tour of Sung Sot Grotto; an extensive system of limestone caves overlooking the bay. Back on the boat with the sun low in the sky, I climbed into a kayak with Ed, a fellow traveler from Los Angeles. We paddled around a pearl farm on stilts and skirted the towers of limestone that surrounded our small yellow watercraft. Other passengers swam near the Emeraude. Just then a soccer ball sized pink jellyfish floated past our kayak. Poisonous or not, I was glad to be above water. That night, the epic French Colonial film Indochine was shown on the upper deck under a starry sky. In the photo above, a crew member leads a morning Tai Chi class. Just watching her flow gracefully into poses, I became deeply relaxed. I even got around to having that cup of coffee.